10 Must-See Attractions at LEGOLAND Discovery Center DFW
Where do you go when you have a Lego fanatic in your house? Legoland Discovery Center is a great place to start! We made the long journey from our home to the Dallas/ Fort Worth area and had to make a special stop by Legoland Discovery Center which is located in the Grapevine Mills Mall.
Legoland Discovery Center is the place where kids can let their imaginations go free, and adults too for that matter. The start of your journey begins in a small room where your "Lego Professor" shows you how they make legos. It's really funny to watch the kids watching the machine because they are intrigued about how this machine can make these tiny little legos. All right in front of their eyes.
At the end of the demonstration, which is hands-on, the kids all get to take how a keepsake Lego and then they board the King's Quest Laser ride to fight the evil dragon. This ride takes you through the Lego Kingdom where you point your laser gun at different options to score points. It's a fun ride for the whole family.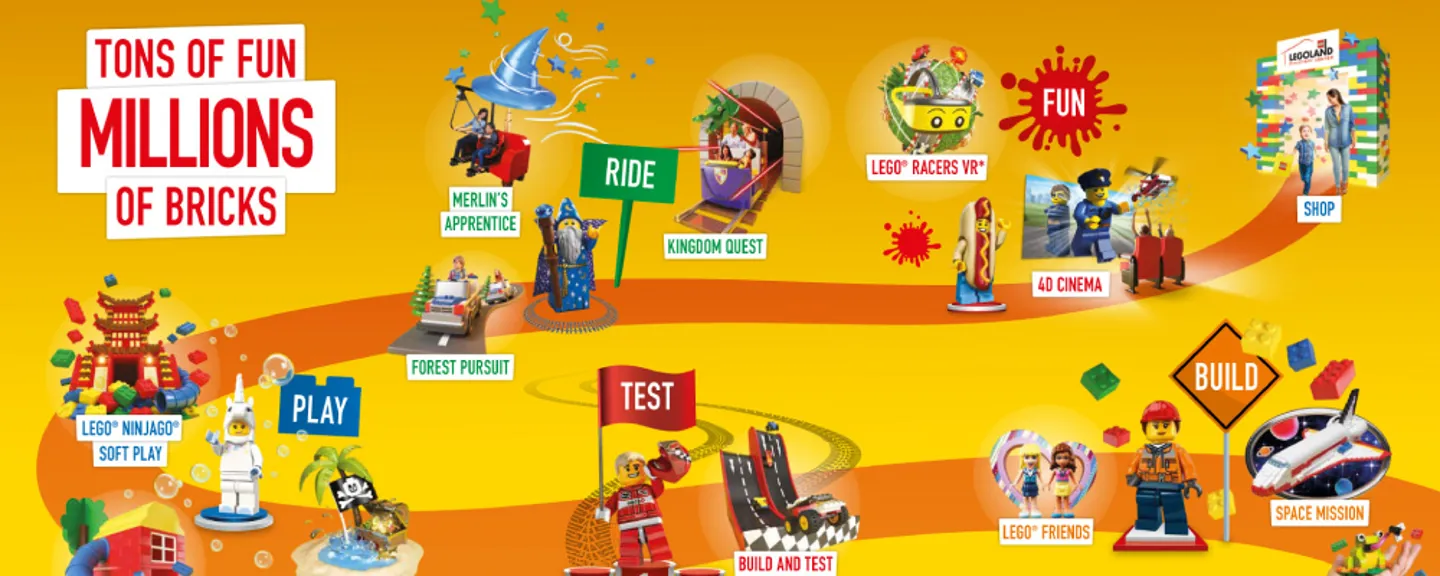 There is so much to do and see at Legoland. I recommend allowing yourself a minimum of 2 hours and more if it's a weekend or busy time of year like Spring Break. Overall there are 15 different attractions and they are all included with your admission ticket. Both of my kids had their favorite part of Legoland but the one thing that I think they could have ridden over and over again was the Lego City Forest Ranger Pursuit. This is kind of like a go-kart ride that goes at speeds safe for little ones. It goes from inside to out and back inside again and the kids loved every second. There is a section ride outside the ride where parents can sit and watch while their child rides.
My favorite part was the Miniland. This was like a tiny Lego world built with familiar landmarks all around Dallas. We spotted the airport, Dallas Cowboys stadium, Great Wolf Lodge, and even the city of Grapevine. It was really incredible.
I could go on and on about Legoland Discovery Center but the bottom line is it's FUN and you should definitely make the time to go. The kids will have fun and you may even find a few parents having just as much fun right along with them.
To learn more about Legoland Discovery Center in the Grapevine Mills Mall you can visit them online today.
MINILAND
MINILAND is one of the most fascinating attractions at LEGOLAND Discovery Center Dallas/Fort Worth. This indoor LEGO playground features an impressive display of iconic structures and landmarks from the Dallas/Fort Worth area. You'll be amazed by the level of detail that has gone into each and every model, from the intricate architecture of the buildings to the trees and flowers that adorn the landscape.
Visitors can take a stroll through MINILAND and discover some of the most famous landmarks in the area, including the AT&T Stadium, the Margaret Hunt Hill Bridge, and Reunion Tower. Every detail is made from LEGO bricks, creating a unique and exciting experience for all ages.
In addition to the Dallas/Fort Worth landmarks, MINILAND also has a LEGO Star Wars area, featuring scenes from the iconic movie franchise. This area is perfect for fans of all ages and offers a chance to see some of the most memorable moments from the movies in LEGO form.
LEGO 4D Cinema
One of the must-see attractions at LEGOLAND Discovery Center Dallas/Fort Worth is the LEGO 4D Cinema. This is a unique cinematic experience that combines the magic of 3D with a variety of sensory effects to create a truly immersive experience.
The cinema features a selection of short LEGO movies, including some of your favorite LEGO characters such as Emmet and Wyldstyle from The LEGO Movie. The movies are shown on a giant screen in 3D, making you feel like you are a part of the action.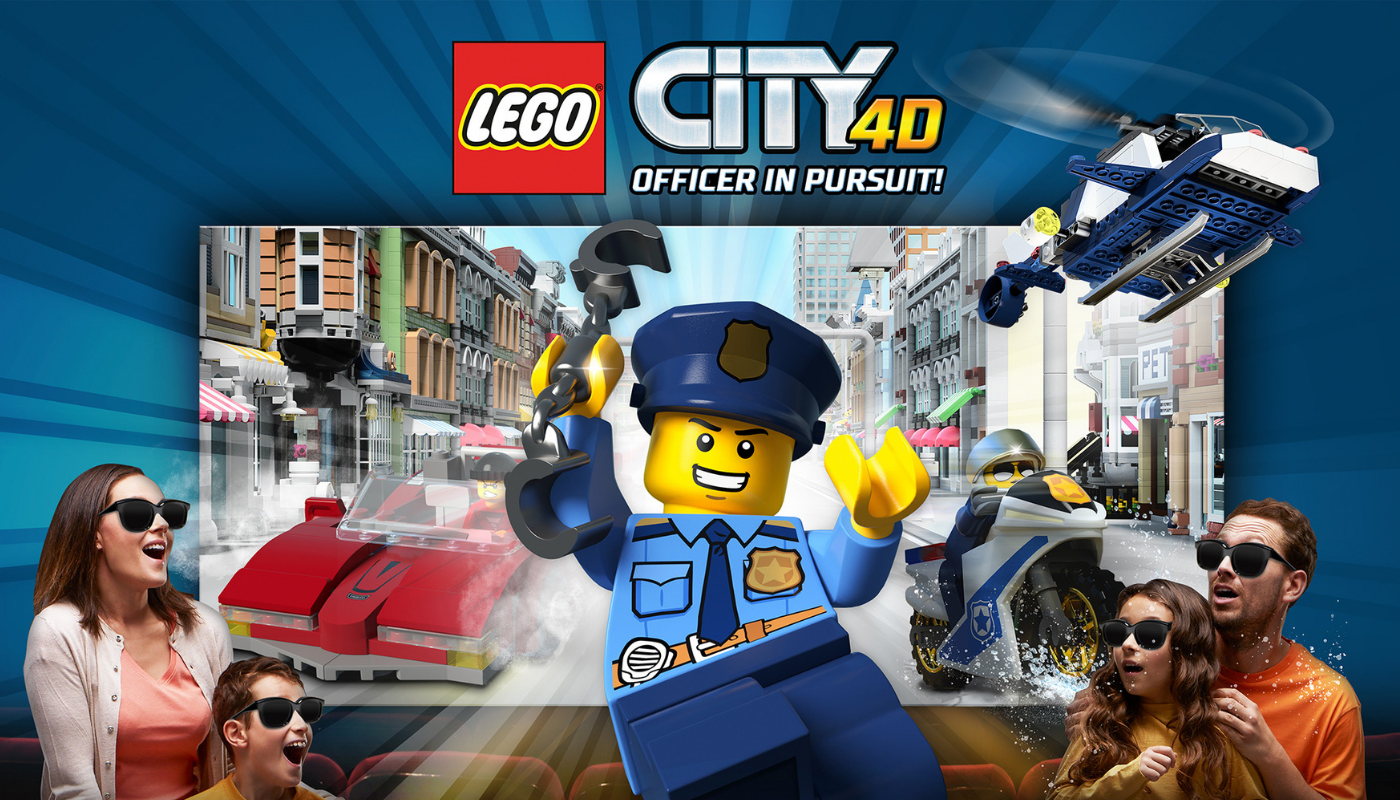 But that's not all, the 4D Cinema also includes special effects such as wind, water, and even snow, which are synchronized with the on-screen action to create a truly immersive experience.
This attraction is perfect for children and adults alike, and it's a great way to take a break from the rides and activities and enjoy some indoor entertainment. So make sure to add the LEGO 4D Cinema to your list of must-see attractions when visiting LEGOLAND Discovery Center Dallas/Fort Worth.
Kingdom Quest Laser Ride
One of the most exciting attractions at LEGOLAND Discovery Center Dallas/Fort Worth is the Kingdom Quest Laser Ride. This fun ride takes guests on an interactive journey to save the princess from the evil trolls. Riders board a chariot armed with laser guns and must use their aim and accuracy to hit targets placed throughout the ride. The adventure takes guests through a dark maze filled with special effects, sounds, and surprises at every turn.
This attraction is perfect for families looking for a fun and interactive experience that everyone can enjoy. Children and adults alike will love the thrill of the ride and the challenge of hitting all the targets. The Kingdom Quest Laser Ride is a must-see attraction for all visitors to LEGOLAND Discovery Center Dallas/Fort Worth.
LEGO Racers: Build & Test
LEGO Racers: Build & Test is an exciting attraction that is sure to delight visitors of all ages at LEGOLAND Discovery Center Dallas/Fort Worth. This is a great opportunity for children to let their creativity and imagination run wild as they build their very own LEGO race cars.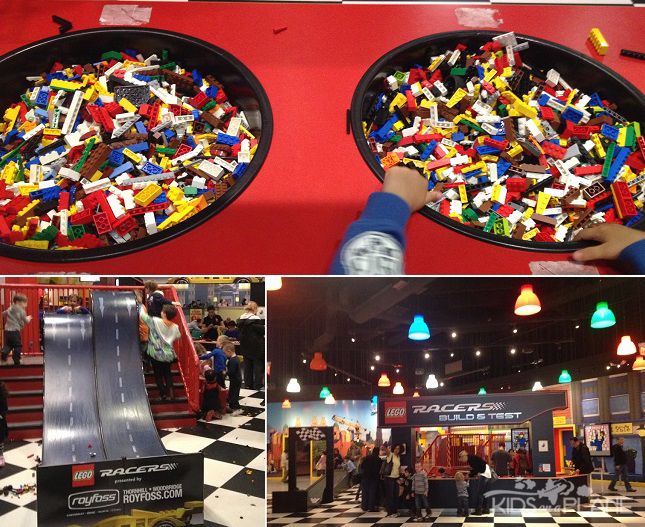 They can customize their designs with various bricks and colors and then test their creations on the speed ramps. The attraction also features a digital timer that allows visitors to compete against each other to see who can build the fastest car. Not only is this attraction fun, but it also provides an interactive learning experience for children as they learn about concepts such as aerodynamics, speed, and design.
Merlin's Apprentice Ride
If you're looking for a thrilling ride that will leave you breathless and exhilarated, then you have to check out Merlin's Apprentice Ride at LEGOLAND Discovery Center Dallas/Fort Worth. This ride is designed to give visitors a magical experience as they take flight and soar through the sky.
As you climb aboard your LEGO broomstick, you'll need to pedal your way into the sky, using your strength to reach new heights. This ride is all about teamwork, as you and your fellow passengers work together to control the altitude and direction of your broomstick.
The ride is designed to be both challenging and fun, and kids and adults alike will love the feeling of freedom and excitement as they soar through the air. The ride is also a great opportunity to take in the stunning LEGO models and landscapes of the park, as you fly over miniature cities and landscapes made entirely out of LEGO bricks.
LEGO Friends Heartlake City
LEGO Friends Heartlake City is a must-see attraction at LEGOLAND Discovery Center Dallas/Fort Worth. This area is designed for younger visitors who are big fans of the LEGO Friends characters. The LEGO Friends Heartlake City is a colorful and vibrant area with a range of attractions for kids to explore.

Kids can take a ride on the Heartlake City Express, which takes them on a tour around Heartlake City. They can also explore the LEGO Friends Olivia's House, where they can help Olivia build and design her latest inventions. The LEGO Friends Heartlake City also features a LEGO Friends themed karaoke stage, where kids can sing along to their favorite tunes with their LEGO Friends.
One of the highlights of LEGO Friends Heartlake City is the LEGO Friends' character meet and greets. Children can meet their favorite LEGO Friends characters and take a picture with them. It's an unforgettable experience that kids will cherish for a lifetime.
DUPLO Village
If you've got little ones with you, then DUPLO Village is a must-visit attraction at LEGOLAND Discovery Center Dallas/Fort Worth. DUPLO blocks are larger and easier for small hands to grip, so it's perfect for toddlers and young children who are still mastering their fine motor skills.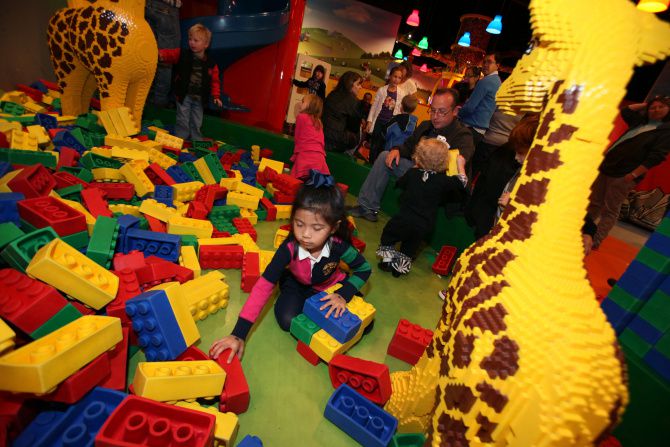 In DUPLO Village, children can build their own creations with DUPLO bricks, play with interactive features, and explore different areas like the farm, airport, and construction site. They can also climb, slide, and crawl through the play area, which is designed to look like a giant DUPLO playset.
One of the highlights of DUPLO Village is the DUPLO Express train ride. Children can hop aboard the colorful train and take a ride around DUPLO Village, passing by different DUPLO creations and play areas. It's a fun and interactive way for kids to explore and experience the world of DUPLO.
Tips for visiting LEGOLAND Dallas/Fort Worth
Visiting LEGOLAND Discovery Center Dallas/Fort Worth is an exciting adventure for kids and adults alike. Here are some tips to help make your visit even more enjoyable:
Purchase tickets in advance online to avoid long lines at the entrance.
Wear comfortable shoes as you will be walking and standing for most of the day.
Bring a camera to capture memories of the amazing LEGO creations.
Plan to arrive early to avoid the crowds.
Check the show schedule and plan your visit around the shows you want to see.
If you have young children, consider visiting during the week as weekends tend to be busier.
Bring a refillable water bottle as there are water fountains throughout the attraction.
Be prepared to be amazed by the 4D cinema experience and don't forget your 3D glasses.
Take a break and grab a snack at the café or bring your own food to enjoy in the designated picnic areas.
Finally, don't forget to shop for souvenirs at the LEGO store before you leave. There are exclusive LEGOLAND Discovery Center sets and other LEGO merchandise that can only be found at the attraction.
Conclusion and final thoughts.
We hope you enjoyed our guide to the 10 must-see attractions at LEGOLAND Discovery Center Dallas/Fort Worth. There is so much to see and do at this amazing theme park, and we are thrilled to have been able to help you plan your visit. Whether you're a LEGO enthusiast or just looking for a fun day out with the family, there is something for everyone to enjoy. Don't forget to share your experience with us in the comments below!