Hail Season in Dallas & North Texas Hail Damage.
North Texas experienced a series of severe storms on Thursday, bringing large hailstones, damaging winds, and a possible tornado to the region. A tornado warning was issued for parts of Dallas County for approximately 30 minutes as the storm made its way east and southeast. The high winds caused flooding in some areas, making roads impassable. Fortunately, no reports of significant damage have been reported yet, but officials urge residents to remain vigilant and seek shelter if needed.
According to texas.gov, hail has caused $1 billion in damage to property and crops every year. In 2022, Texas had the most hail losses in the U.S. – with 458 hail events (III).
Although Texas hail season is traditionally March to May, October marks the beginning of a period of increased weather volatility in Texas, where warm and humid air from the Gulf of Mexico meets colder air from the north. This temperature difference often leads to hail storms, which can cause considerable damage to exposed roofs. Unfortunately, such impacts don't always show up immediately – meaning that homeowners may not be aware of the full extent of the damage until weeks or even months later.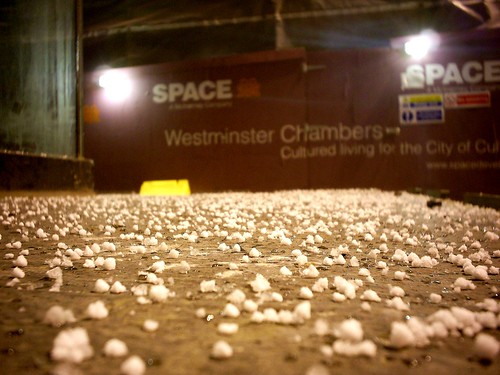 That's why it's so important for homeowners to take precautionary measures as soon as they suspect the possibility of hail damage. Being proactive by enlisting the help of an experienced and certified roofer can mean the difference between preventing costly water damage and facing significant monetary losses from repairs or replacements down the line. By staying ahead of the problem now, you can keep your home safe, secure, and standing strong for years to come.
Wind and Hail Insurance for Homes
Having a good roof policy in place is essential for protecting your home from severe weather. Here's what you need to know before selecting a policy, filing a claim, and getting the roof replaced.
When shopping for a policy, it's important to understand the difference between Replacement Cost Coverage and Actual Cash Value Coverage (TDI). The former will pay to replace your roof at current construction rates, whereas the latter accounts for any depreciation of value due to age or wear. For example, if you had a 10-year-old roof that sustained $20,000 in hail damage, and your deductible was $3,000, then a replacement cost policy would pay out $17,000 ($20,000 – $3,000). An actual cash value policy would take depreciation into account; if the value of the roof had depreciated by 50%, then the payout on this policy would be $7,000 ($10,000 – $3,000).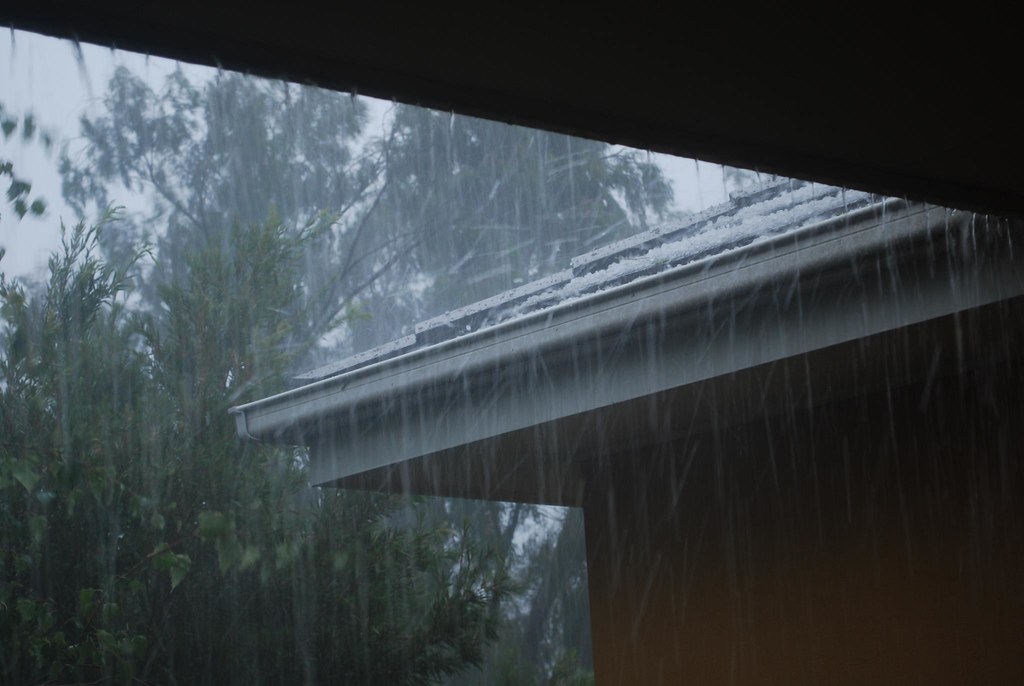 It's also important to consider the deductible when choosing a policy. Deductibles are usually calculated as percentages of coverage amounts, though some companies offer fixed dollar amounts. In addition, some policies have separate deductibles for windstorm claims. Higher deductibles lower premiums, but remember that you'll need to cover more on your own if you make a claim.
If you have a replacement cost policy in place and need to file a claim, remember that you'll likely receive two payments. The first one will cover the actual cash value of the roof, and the second payment will arrive once you've had the roof replaced.
Hail Damage Insurance Claims
Texas leads the nation in major hail events and, as a result, incidents of underpaid or denied hail damage insurance claims occur all too often. Property owners who have taken the responsible steps of obtaining and paying their premiums on time are still vulnerable to these unfortunate outcomes.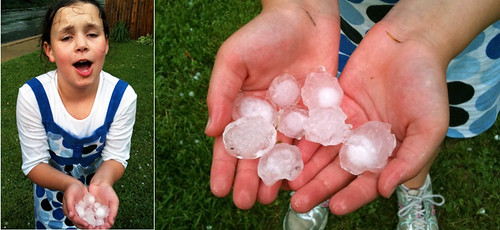 Insurance companies may deny hail claims based on difficulty accurately determining when the damage occurred, or they may underpay for repairs without considering possible future damage that may arise. However, small repairs can only do so much and can cause further issues if underlying damages remain unaddressed.
It is important that property owners ensure their insurance policies are enforced to receive proper compensation for damages sustained. Fully repairing your property the first time around will save you from costly repairs and extensive headaches down the line.
After a Hail Storm
If you've recently experienced a hail storm, it's important to know what to look for when assessing potential damage to your home. After the storm, take a walk around the perimeter of your property and look for hailstones smaller than a nickel, as these can indicate minor damage to your roof. Another sign that you may have hail damage is if you find downed leaves from nearby trees – this could suggest more serious damage has been done.
If you think there may be problems with your roof, call in a professional who can help you with a thorough inspection. They'll be able to give you an accurate assessment of any hail-related damage. Keep in mind that most insurance companies require a claim to be filed within one year of the initial storm date, so if the hail season is early in the year, it's recommended that you wait until closer to that deadline before replacing your roof.
Underpaid or Denied Hail Damage Claims
Hail can be a dangerous and costly hazard, especially for those living in areas prone to severe weather. Homeowners with low slope or flat roofs featuring asphalt shingles are particularly vulnerable to hail damage, as it is notoriously difficult to detect due to its deceptive nature. Fortunately, most homeowners insurance policies provide coverage for this type of damage, offering some degree of protection from the financial burden associated with repairs. By taking these precautionary measures, homeowners can feel secure knowing they are protected against the potentially destructive effects of hail.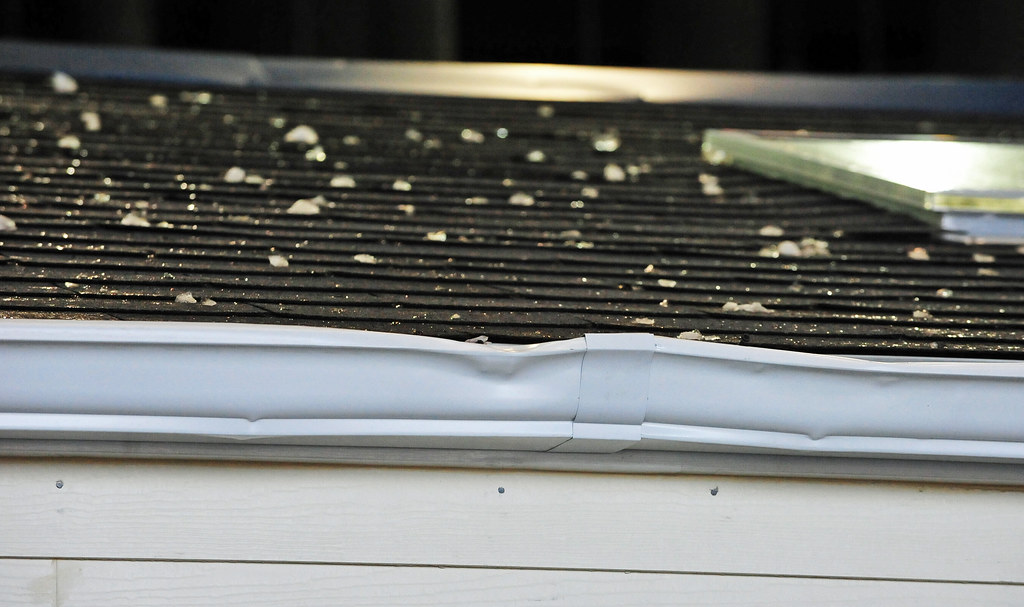 If you believe that your hail damage insurance claim has been underpaid or denied, you need to act quickly to ensure your property is protected. To successfully resolve this issue and secure the repairs your property needs, you may require a hail damage insurance claim specialist to fight for your rights. An experienced lawyer can provide knowledgeable guidance throughout the process, from filing a claim to litigating your case if necessary. YPA Public Adjusters specializes in such cases, helping clients recover the compensation they deserve.
Time Limit for Hail Damage Claims
After a severe weather event, assessing the damage to your home or business can take days or even weeks. That's why it's important to file a hail damage claim as soon as possible. This way, you give your insurance company less reason to deny the claim and can take full advantage of any coverage available to you in the policy.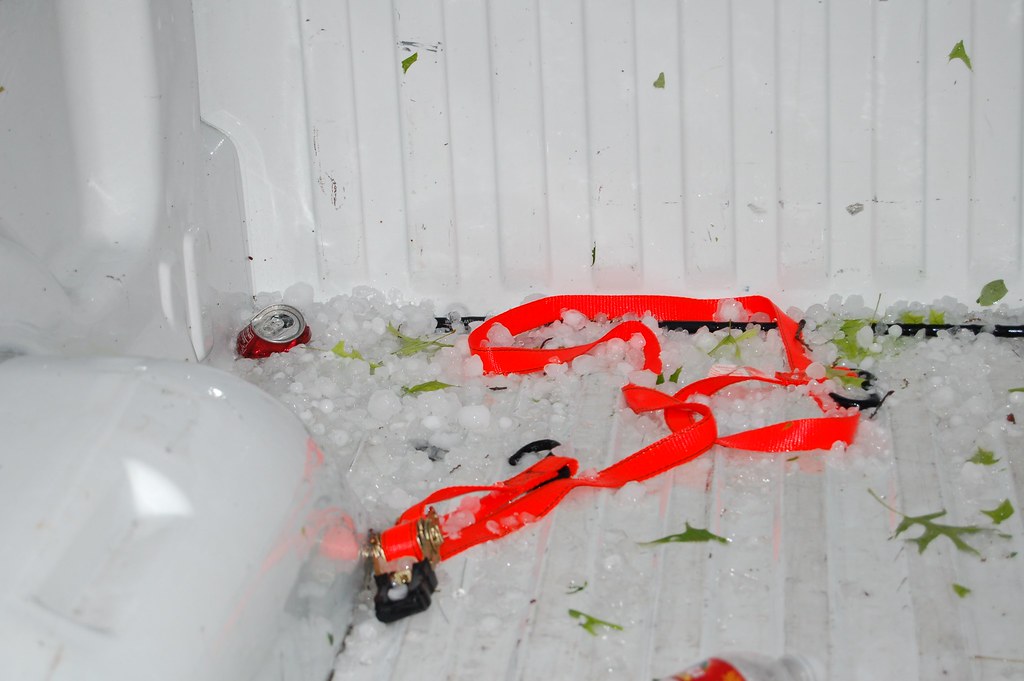 Time is of the essence when it comes to filing hail damage claims. The effects of hail may not be immediately apparent, and it can take weeks or months for the true extent of the damage to manifest itself. Additionally, if there are multiple claimants in an area affected by a storm, there may be delays in getting repairs done due to the demand for local inspectors and contractors. By filing a prompt claim, you increase your chances of getting help quickly.
It's also important to ensure you have the right policy in place. Choosing a low deductible will mean you pay less towards the cost of repairing any hail damage, but keep in mind that this could lead to higher premiums overall. Conversely, opting for a higher deductible could bring down your premiums but leave you with additional out-of-pocket costs if you need to make a claim.
When it comes to hail damage, being well-informed is key. Make sure to discuss all your options with your insurance company and be sure to file any claims promptly in order to maximize the coverage provided by your policy.
Preventing Hail Damage
Harsh weather can be a serious threat to your home, especially when it comes to hail. Hailstones have the potential to cause significant damage and it pays to be prepared. Here are some steps you can take to protect your roof from hail damage:
Replace Damaged Roofs: If your roof has already suffered hail damage, you should consider replacing it as soon as possible. A damaged roof is more vulnerable to further damage, and even small pieces of hail could cause problems if your roof is in a weakened state.
Get an Inspection: It's a good idea to get a professional roof inspection at least once a year. An inspector can identify any existing damage and let you know what steps need to be taken to ensure your roof is up-to-date with current standards and able to resist hail.
Install Impact-Resistant Shingles: One of the best ways to ensure your roof stands up to storms is by installing impact-resistant shingles. Different types of shingles offer varying levels of protection, so it's important that you choose the right one for your needs. We recommend partnering with a reputable manufacturer such as Owens Corning, GAF, or Certainteed to find the solution that fits best.