Just minutes north of Dallas, Plano is home to many exciting attractions. Tour the city from the small screen Southfork Ranch from the television show "Dallas." Visitors can stroll Historic Downtown Plano, offering unique shops and dining; learn about railroad travel at the Interurban Railway Museum; take a hike at a nature preserve, or bowl a strike at Pinstack. If shopping is your bag, there is no place better than Plano, which lies in the center of some of the best shopping in Texas. Plano offers The Shops at Legacy, The Shops at Willow Bend, Lakeside Market, Preston Park Village, Downtown Plano, and Collin Creek Mall.
Plano, the Hot Air Balloon Capital of Texas, is also home to the state's largest balloon festival held each September. Other annual events include the Fourth of July Celebration, Plano International Festival, AsiaFest, and Dickens in Historic Downtown Plano.
Plano offers over 5,000 affordable hotel rooms and 700 restaurants for every budget and appetite. Come to experience Plano for yourself!
Plano Living
The city of Plano is a totally self-sufficient community located just twenty minutes north of downtown Dallas, in Collin county. All major arteries out of Dallas, east of the Dallas North Tollway lead to Plano, and Collin county is situated just north of Dallas county, and just east of Denton county.
The city is home to over 260,000 people, the award-winning Plano Independent School District (www.pisd.edu), and many corporate headquarters: PepsiCo Frito Lay, EDS, recently acquired by HP, JC Penney, Perot Systems, and Interstate Batteries to name a few. Plano represents a melting pot of diverse cultures, as well as citizens from all across the United States and around the world. It is a city made of family neighborhoods where the attraction is close proximity to Dallas and excellent schools. The PISD is made up of elementary schools (K-5), middle schools (6-8), high schools (9th and 10th grades) and three senior high school campuses that house 11th and 12th-grade students. Plano schools compete in 5A, among Texas' largest schools, and most of the residents list the school district as one of the reasons they chose Plano. Visit the Texas Education Association Website to evaluate individual school performance.
Plano house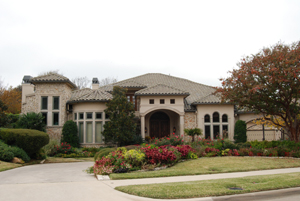 The Shops at Willow Bend and Collin Creek Mall, along with strip shopping galore, enables you to do all of your shopping close to home. Plano is also home to a wide variety of golf clubs, from public courses like Chase Oaks and Ridgeview Ranch to the more prestigious Gleneagles Country Club, patterned after St. Andrews in Scotland, and surrounded by the lovely neighborhoods of Willow Bend. Single-family houses in southwest Plano range in value from $400,000 to $6 Million. The subdivisions offer many attractive parks, water features, and biking trails for homeowners looking to connect with nature and get some exercise along the way. Central and east Plano consist of more modest neighborhoods where homeowners can purchase single-family homes in the $100,000s – $300,000s.
Restaurants are plentiful and Plano has one of the largest youth sports programs in the world, including some of the most competitive youth soccer teams in the southwest. It is also home to the World Olympics Gymnastics Academy, the training facility of Olympics gold medalists Carly Patterson and Nastia Liukin.
The city of Plano is host to the Plano Balloon Festival each fall. Click the link for a history of the festival and plans for next year.
Plano boasts a wide variety of arts programs, including the Plano Dance Theatre, Plano Children's Theatre, and the Storybook Children's Theatre. Around Town Kids provides the most comprehensive and organized calendar of kids' events and activities for children ages 0 – 12 in the Plano area.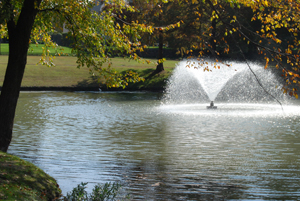 The city of Plano offers an enhanced quality of life for children of all ages and varieties of interests. Additionally, with its proximity to the major arteries, you are just thirty minutes from taking in a Dallas Mavericks or Dallas Stars game. In thirty-five to forty minutes you can be tailgating outside the Cowboy's new stadium, and in just 10 minutes, the family can take in a Frisco Rough Riders' game. Just minutes from the tollway, you can frequent the downtown Dallas Arts District, the Meyer Symphony Center, the Nasher Sculpture Center, and more.
Plano house
Plano also boasts some of the finest medical facilities and is home to CCCCD, the Collin County Community College District, and just minutes away from UT Dallas. The city truly has something for everyone.
If you're looking for a safe and tranquil neighborhood, and proximity to nature all while enjoying the comfort of a fine home and great schools, the many subdivisions of Plano are great places to start looking. The homes come in all shapes and sizes, some have mandatory HOAs and some do not. Your choice.
Resident & Visitors Guide to Plano TX
Activities & Attractions in Plano, Texas – Plano Guide
www.visitplano.com/thingstodo/activities-attractions
Updated: 1/17/20 1. Discover the Colorful World of Crayola Plano's most colorful attraction, the Crayola Experience at The Shops at Willow Bend, is an amazing place where visitors can explore 22 hands-on attractions in a 60,000 square foot space that Parents Ultimate Guide to 48 Hours in Plano.
Plano Convention & Visitors Center – Plano, TX (Address, Phone…)
www.countyoffice.org/plano-convention-visitors-center-plano-tx-eb4
Plano Convention & Visitors Center, located in Plano, TX, provides information on Collin County area attractions, sights, accommodations for guests and travelers. The Visitor Center, also known as a Visitor Information Center, offers information on local lodging, Plano tours, and local history.
Plano 2020: Best of Plano, TX Tourism – Tripadvisor
www.tripadvisor.com/Tourism-g56463-Plano_Texas-Vacations.html
Plano's annual Balloon Festival draws visitors from far and wide. Fried green tomatoes topped with heaps of jumbo lump crab, anyone? The latest update to our dining guide is here, and we highlighted must-try meals in spots from Galveston to Plano.
10 BEST Places to Visit in Plano – UPDATED 2020… – Tripadvisor
www.tripadvisor.in/Attractions-g56463-Activities-Plano_Texas.html
Plano Visitors Guide. All Plano Hotels. Plano Hotel Deals. Top Things to Do in Plano, TX. The United States.
Guide to Meeting & Event Planning in Plano, TX
www.cvent.com/rfp/plano-tx-guide/meeting-event-planning-bdfdff35301748d69d574d4a0b9aa4af.aspx
Cvent's Plano, TX destination guide gives event planners all the necessary information to determine if Plano, TX is the right city for their event. With family-friendly attractions, vibrant nightlife, and a plethora of historic and cultural museums, Plano draws visitors of all ages and interests.
15 Best Things to Do in Plano (TX) – Page 3 of 15 – The Crazy Tourist
www.thecrazytourist.com/15-best-things-plano-tx/3
Visitors can challenge themselves by scaling the series of swinging Tarzan vines, tenuous rope ladders, the soaring series of no less than five ziplines, and other adrenaline-inducing attractions with equally adrenaline-inducing names, like the Pirate's Crossing and the Fisherman's Trap.
Plano, Texas (TX 75023, 75074) profile: population, maps, real estate…
www.city-data.com/city/Plano-Texas.html
Plano, TX residents, houses, and apartments details. Percentage of residents living in poverty in 2017: 5.1% (4.5% for White Non-Hispanic residents, 13.2% for Black residents, 14.1% for Hispanic or Latino residents, 9.9% for American Indian residents, 2.5% for Native Hawaiian and other Pacific Islander…
Plano, Texas Relocation Guide: Make Plano Your Hometown
www.youtube.com/watch?v=O-5D1lzIREw
Business and People moving to Plano, Texas, and Dallas area. Shows the Plano community, its people, housing, quality of life, and area attractions. Plano is…
Fry's Electronics. Welcome to our Plano TX. Store Location.
www.frys.com/ac/storeinfo/plano-location-frys-electronics-hours-maps-directions
Fry's Electronics Plano store offers great deals including computers, notebooks, TVs, GPS, LCD, memories, hard drives, DVD Players, Digital Cameras, PDAs, printers, listings for Frys Electronics Plano, TX 75074 Phone (214) 291-6000 Store Manager: Ben Hargrove Email: [email protected].
Plano TX City Guide – Home | Facebook
www.facebook.com/pages/category/Local-Business/Plano-TX-City-Guide-316297894259
City Guide for everything Plano TX. Plano TX City Guide. 18 November 2014 ·. Woohoo…. How does #2 say? k12.niche.com. Plano Independent School District – TX – Rankings – Niche.
Things to Do in Plano, TX | Local Events in Plano, Texas | ACTIVE
www.active.com/plano-tx
Book A Campground. Outdoor Guides. Outdoors Guide. Search and register for classes, running & cycling races, leagues, tournaments, camps, and more in Plano, Texas. 11 Finish-Line Photos That Inspire.
InTown Suites Extended Stay Plano TX | Plano, Texas Area Guide
www.intownsuites.com/property/dallas-aquarium
Looking for extended stay hotels in Plano, TX? This InTown Suites hotel offers long term stay options for both business and leisure travelers alike. Experience our southern hospitality when you stay in one of our comfortable and well-appointed guest rooms.
Plano, TX HomeGuide Business Survey // HomeGuide
homeguide.com/tx/plano
See how Plano, TX business owners stack up against other cities. Hire skilled professionals in Plano. Get Started. HomeGuide » TX » Plano.
Plano Park, Plano TX – Neighborhood Guide | Trulia
www.trulia.com/n/tx/plano/plano-park/86483
Discover what it would be like to live in the Plano Park neighborhood of Plano, TX straight from people who live here. Review crime maps, check out nearby restaurants and amenities and read what locals say about Plano Park.
Plano, TX – Niche
www.niche.com/places-to-live/plano-collin-tx
Plano is a city in Texas with a population of 284,579. Plano is in Collin County and is one of the best places to live in Texas. Living in Plano offers residents a dense suburban feel and most residents own their homes.
Find Therapists and Counselors in Plano, TX
www.goodtherapy.org/therapists/tx/plano
Plano, TX 75074. Sometimes life feels overwhelming like it's too much to handle on your own. Maybe a person or relationship you really counted on let you Business travelers account for 80% of all visitors to Plano. Several of the country's most recognizable companies—including Frito-Lay, Dr. Pepper…
Plano, TX – Plano, Texas Map & Directions – MapQuest
www.mapquest.com/us/texas/plano-tx-282040214
Get directions, maps, and traffic for Plano, TX. The city's population was 259,841 at the 2010 census, making it the ninth-largest city in Texas (Corpus Christi is ranked at #8 and Laredo is ranked at #10) and the 71st most populous city in the United States.
Plano Passport – Where to Apply for a Passport in Plano
www.us-passport-service-guide.com/plano-passport.html
Plano passport agency and local application acceptance facilities. Find out where to apply for a passport in Plano, Texas. There are only a couple of passport offices in Plano, Texas. Applications for a new passport (Form DS-11) should be taken to a nearby passport application acceptance facility so that an…
General Contractors in Plano, TX | Find a Plano Contractor
www.homeadvisor.com/c.Plano.TX.html
Plano Contractor Directory. Find rated, reviewed, and prescreened contractors in Plano, Texas. This free, no-obligation service helps homeowners find home improvement contractors in Plano, Texas. Plan Your Project. Find hiring guides, material costs, expert advice, how-tos, and more.
Top 10 Tutors Near Plano, TX | Wyzant
www.wyzant.com/Plano_TX_tutors.aspx
Plano, TX. Reading, Writing, and Arithmetic from SAT/ACT Prep to Elementary. As Valedictorian of my high school class and a Cum Laude graduate of Plano, TX. Math and Test Prep Tutor, Certified Math Teacher. I feel fortunate to have tutored and taught high school math, SAT, ACT, PSAT, GRE, and…
Roadside Assistance and Emergency Towing in Plano, TX – Towing…
www.fixr.com/sp.towing-plano-tx.html
Towing Plano TX is not only an ideal choice for Plano locals but also for visitors out of town who aren't quite sure who to trust when it comes to service and Towing Plano TX has always strived to put our customers first and provide the quality towing service they deserve. Our Towing Technicians are top…
Request a Free Visitors Guide to Houston
www.visithoustontexas.com/travel-planning/visitor-guide-signup
Visitor Guide Signup. If you would like to view the Visitors Guide online and/or download it, Click Here ». If you would like to receive a copy of the Houston Visitors Guide by mail, please fill out the information below
Frontier FiOS Internet Service in Plano, TX
internet.frontier.com/texas/plano
Plano residents: Fios-powered Internet and TV can change the way you see communication and entertainment. Stay connected, with Frontier. Plano Verizon customers, meet Frontier. Fiber-optics represents the latest in digital data technology. Strands of flexible glass carry data in pulses of light…
Sporting Goods store in Plano, TX – 79
stores.academy.com/tx/plano/3305-dallas-parkway.html
Visit your local Academy Sports + Outdoors at 3305 Dallas Parkway in Plano, TX Find store hours, phone number, address, and in-store services for the Plano TX Academy Store.
Plano TX Census Records – Community Information for Plano
www.americantowns.com/plano-tx/info
Plano, TX At A Glance. It's the who, what, where, and when of Plano. Start here to navigate your way through key information about us. The Plano, TX Info Booth. Sure, there's plenty of information floating around out there – but sometimes, you just need to cut to the chase.
Best Plano Schools | Plano, TX School Ratings | Best Schools
www.greatschools.org/texas/plano
Best Plano schools listed by Plano school districts. We provide school information and parenting resources to help millions of American families choose the right school, support learning at home, and guide their children to great futures.
Plano, TX – Answers
www.Answers.com/Q/plano_tx
Visitors to Plano should not miss out on visiting the city's historic downtown district, which includes places to dine, art galleries, theaters, museums, historic buildings, and many shopping opportunities, along with I am assuming Plano, TX??? Come on' you have to meet us halfway with these questions!
Self-Storage Units & Facilities near Plano, TX I Public Storage
www.publicstorage.com/self-storage-tx-plano
Compare local self-storage facilities near your home in Plano, TX, and surrounding communities. Rent a Public Storage unit for just $1 for the 1st month. The storage facilities near Plano, TX, offer a variety of unit sizes, climate-controlled storage, and other storage solutions.