It's no accident that Dallas is known as Big D. As the ninth-largest city in the country, Dallas is all about BIG fun, BIG events, and BIG attractions. Home to exclusive shopping, world-renowned museums, five-star dining, lush green spaces, and vibrant nightlife, in Dallas, a visitor can do it all. And, in no small way. Check out our list of must-sees, in no order of importance.
Dallas Attractions
Dallas is justifiably proud of its big city vibe. For instance, at 68 acres in size, the Dallas Arts District is the largest self-contained urban arts district in the USA. This area includes the Museum of Art, Crow Collection of Asian Art, Nasher Sculpture Center, Morton H. Meyerson Symphony center and the AT&T; Performing Arts Center.

Popular Dallas attractions also include the Dallas Zoo, the Dallas Arboretum, the Texas Discovery Gardens, several historical sites and a bunch of top-rated restaurants.
Fort Worth Attractions
Fort Worth sights are an interesting combination of sophistication and earthiness. Locals often brag that Fort Worth is, "Where the West begins," and rightfully so. This city was founded on wealth from cattle and hardworking cowboys. Even now, the city's own herd of handsome longhorn cows strut through the Fort Worth Stockyards twice a day!

Everywhere you turn, there are interesting Fort Worth attractions to explore: Cowtown boasts an award-winning zoo, a world class opera house, and is home to the only Michelangelo painting in the western hemisphere.
Dallas & Fort Worth Blog

Hail Season in Dallas & North Texas Hail Damage. North Texas experienced a series of severe storms on Thursday, bringing large hailstones, damaging winds, and a possible tornado to the…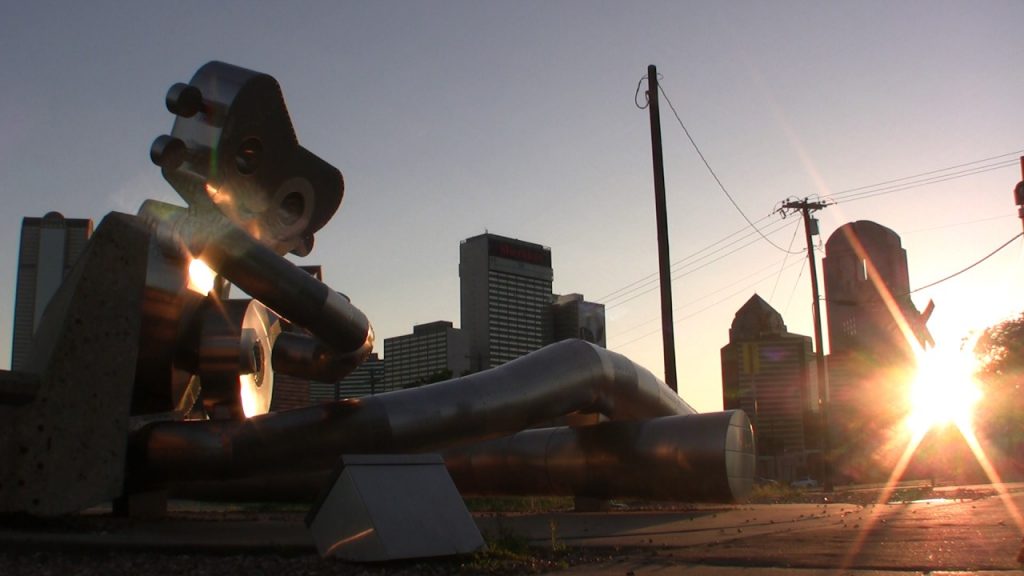 Dallas-Fort Worth Outdoors Guide
Dallas is the ultimate playground. Klyde Warren Park is a new, modern 5.2-acre green space above Woodall Rodgers Freeways that connects Uptown neighborhood to downtown. The innovative park features a concert stage, children's playground, dog park, food trucks, free Wi-Fi, and free exercise classes. Two other outdoor venues are the $17.4 million Main Street Garden Park, a 1.75-acre public park located in downtown Dallas, and the 120-acre Trinity River Audubon Center, a beautiful renovation project.
Dallas-Fort Worth Sports
Attention Sports Nuts: Dallas is the ideal city for you. AT&T Stadium is home to "America's Favorite team," the NFL Dallas Cowboys. The stadium covers 73-acres is 900-feet in length and features an end-zone to end zone, convertible-like retractable stadium ceiling. Visitors can also see the Texas Rangers play baseball at the Globe Life Park and the American Airlines Center see the Dallas Mavericks shoot basketball hoops, and the Dallas Stars take hockey to battle on the ice. If you want to watch one of Dallas' amazing sports teams, but not at an actual game, the Owner's Box at Omni Dallas Hotel is a sports lover's dream with state-of-the-art features and the latest technology including a 16-foot screen for viewing the game.
Dallas-Fort Worth Restaurant Guide
There are nearly 4,000 dining options in Dallas and 12,000 in DFW. Opened by Macaroni Grill founder Phil Romano, Trinity Groves is one of the first incubator concepts in the nation helping small businesses get started. Located in the center of Klyde Warren Park, Savor Gastropub is a modern gastropub run by veteran chef John Coleman.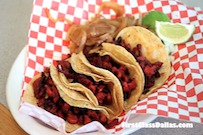 Knife is a modern steakhouse by Bravo's "Top Chef" John Tesar, who is committed to using the finest quality ingredients with real Texas roots. For Lone Star flavor, choose San Salvaje, Stephan Pyles' newest restaurant that offers "Modern Texas" cuisine. CBD Provisions, a modern Texas brasserie in the heart of historic downtown Dallas, celebrates local ingredients and a fantastic cocktail menu. And for family-friendly locations, choose from Chicken Scratch, Company Cafe, and Dream Cafe.
Dallas-Fort Worth Nightlife Guide
When the sun sets, Dallas comes to life. For live music, head to Deep Ellum, one of Dallas' oldest districts. In the early 1900s, it was best known for Jazz and Blues, and today it's still rocking. The Cedars Social is a cocktail den and kitchen featuring handcrafted drinks by one of the nation's leading barmen, Michael Martensen, and modern comfort food by award-winning chef John Tesar. With live music on the weekends, an outdoor patio, a cozy fireplace, and a killer menu, Lee Harvey's lives up to its legendary name.
Dallas-Fort Worth Spas & Hotels
If you are worn out and need a little R&R, Dallas is the place to unwind. Four great options are all located in hotels: Exhale Spa at the Highland Hotel; The Ritz-Carlton Dallas Spa; ESPA at the Joule Hotel; and Mokara Spa at the Omni Dallas Hotel. While Exhale Spa offers traditional services, it's in unique ones, such as barre and yoga classes and acupuncture, in which it shines. For classics like massage and facials, visit one of Dallas' most timeless hotels, the Ritz-Carlton Dallas, or Omni Dallas Hotel's Mokara Spa. And, ESPA Spa at the Joule houses the first ESPA branded spa in Texas.
Dallas-Ft. Worth Art Guide
Dallas has an arts district made up of 20 square blocks of artistic and cultural destinations, with five cultural venues designed by Pritzker Prize-winning architects. Spanning three blocks and 19 acres, the district is home to four buildings designed by Pritzker prize-winning architects. Within walking distance of one another, visitors will find the Dallas Museum of Art, Nasher Sculpture Center, Trammel Crow Center, and Crow Collection of Asian Art, Belo Mansion, the Cathedral Shrine of the Virgin of Guadalupe and the Morton H. Meyerson Symphony Center. Established in 1903, the Dallas Museum of Art boasts an encyclopedic collection of more than 23,000 works spanning 5,000 years of history.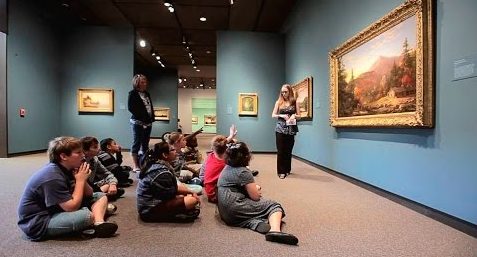 Located adjacent to the DMA, the 55-000-square-foot Nasher Sculpture Center features more than 300 pieces. Music lovers adore the Morton H. Meyerson Symphony Center, home to the Dallas Symphony Orchestra, and the AT&T Performing Arts Margot and Bill Winspear Opera House, which is considered as the most significant new performing arts complex to be built since New York City's Lincoln Center. The Trammell Crow Center exhibits works of art from Japan, China, India, and Southeast Asia, dating from 3500 B.C. to the early 20th century; while One Arts Plaza is a multi-use structure that offers living space and five extraordinary restaurants: Yolk, Proof + Pantry, Fedora, Tei An and Jorge's.
Dallas takes shopping seriously. It boasts the original flagship Neiman Marcus opened in 1907. Highland Park Village, the first planned shopping center, is home to the most exclusive stores, including Chanel, Hermes, and Dior. NorthPark Center, known as the country's first indoor, climate-controlled mall, marries shopping with award-winning art. Galleria Dallas, another premier shopping mall, boasts an ice rink, plus 200 of the most celebrated shops in the world, including American Girl Boutique and a brand new Belk Department Store. The hip area known as Uptown features the happening West Village Shopping Center, which is filled with art galleries, boutiques, and the ever-popular Magnolia movie theater.
Dallas-Fort Worth Family Fun
If you're visiting Dallas with the kids in tow, don't fret. Enjoy a meal with 360 views of Dallas at Cloud Nine at Reunion Tower. To introduce culture to your kid, take in a Broadway-style performance at the Dallas Children's Theatre, where shows include everything from Skippy John Jones to Miracle on 34th Street. For the adventuresome kid, visit Perot Museum of Nature and Science where you'll find interactive exhibits for kids of all ages. If you're looking to enjoy the great outdoors, visit the 8-acre, interactive Rory Meyers Children's Adventure Garden, which features 17 indoor and outdoor galleries, located in the 66-acre Dallas Arboretum and Botanical Garden. Another outdoor favorite is the Dallas Zoo, where patrons can feed giraffes and view the groundbreaking 11-acre Giants of the Savanna exhibit, which mixes African animals such as elephants, zebras, and ostriches in the same habitat.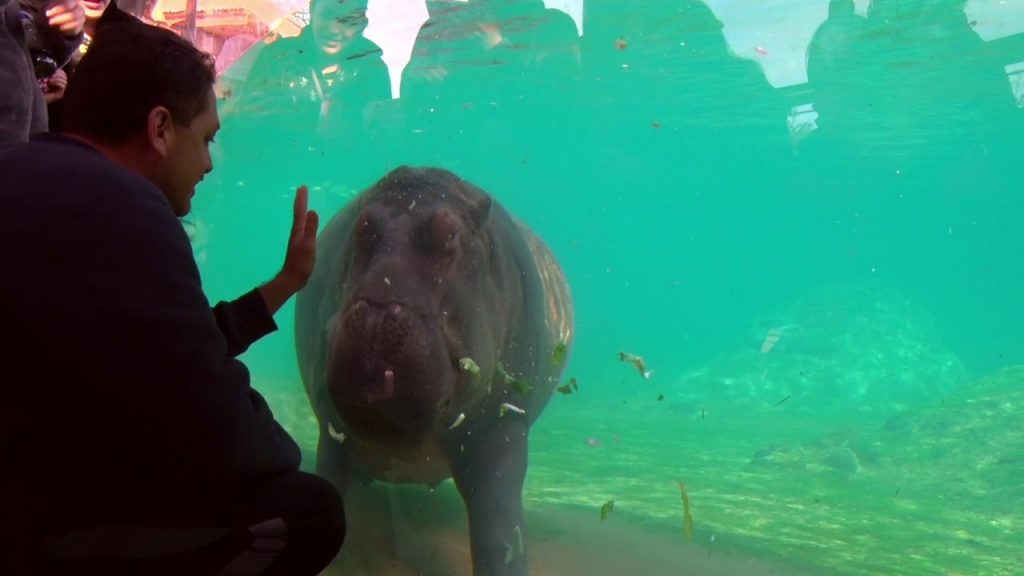 Dallas-Fort Worth History
Perhaps the most talked-about attraction is the George W. Bush Presidential Museum and Library, which opened in 2013 to a warm welcome from all five living presidents. The Center offers visitors a chance to experience the American Presidency with interactive exhibits, a full-sized replica of the Oval Office, thousands of photographs, and a theater. To learn more about politics and history in Texas, The Sixth Floor Museum at Dealey Plaza and the John F. Kennedy Memorial are as stirring as they are innovative; and Southfork Ranch shows a side of Dallas that was once featured on the small screen, as the homestead of the Ewing family in the long-running TV show Dallas.
Dallas-Fort Worth Summer Fun
Whether it's the triple-digit degrees of summer or the brisk chills of winter, Dallas has a pool for you. As one of the newer infinity pools in the Dallas hotel scene, NYLO South Side, with its rooftop bar and restaurant, offers an ideal view of the city's skyline. The Omni Dallas also features an infinity pool and is heated in the wintertime, making it ideal year-round. On the 16th floor of the W Hotel, this rooftop glass-enclosed pool awaits, with drink service available poolside. And families adore The Fairmont Dallas' terrace pool, a junior Olympic-sized pool on the hotel's terrace level, where visitors are treated to the summertime Dive-In Movie series.