Best DFW Suburbs for Families
If you're looking for the perfect place to raise a family, look no further than the suburbs of Dallas. These charming communities have everything you need for your family: excellent schools, plenty of green space for outdoor activities, and a wide variety of amenities for entertainment.
The quality of education in these suburbs is among the best in the state. With top-rated public and private schools, your children can receive an exceptional education while close to home. The area is also home to numerous universities and colleges, providing great opportunities if your children want to pursue higher education.
For outdoor recreation, the suburbs of Dallas offer plenty of open spaces for running, biking, and playing sports. Parks and trails are abundant throughout the region, so there's always something to do when the weather is nice! And with a low crime rate, parents can feel confident letting their kids explore without worrying about their safety.
The community spirit in the suburbs of Dallas is second to none. Families join together to support one another, while businesses and organizations work year-round to improve the area. From festivals and parades to concerts and shows, there's never a shortage of activities and events that help bring the community closer together.
The suburbs of Dallas truly provide the perfect environment for families who want to live in a safe, peaceful community surrounded by natural beauty. Whether looking for a place to call home or just visiting for a while, this vibrant part of Texas has something everyone can enjoy.
Finding a place to call home isn't always easy, especially if you have a family. You want your children to experience a safe and supportive environment that promotes their growth while having access to quality amenities. Fortunately, the Dallas-Fort Worth metroplex is full of suburbs perfect for families. Here are some of the best places for raising kids in the DFW area.
Arlington, TX, is an excellent place for families to settle down. For those interested in the outdoors, there are plenty of parks, trails, and lakes nearby to explore and numerous cultural attractions like the popular Globe Life Park in Arlington. With its convenient location between Dallas and Fort Worth, residents can take advantage of all these two cities offer while still having a comfortable small-town atmosphere.
In addition, the public school system in Arlington is highly rated and provides families with top-notch educational opportunities. On top of that, there are numerous recreation centers where children and adults alike can find fun activities to get involved in. Plus, the city regularly hosts farmer markets, outdoor movie nights, and holiday celebrations.
Residents of Arlington enjoy access to a wide variety of amenities, including top-notch schools, excellent shopping, plentiful outdoor recreation and entertainment opportunities, and convenient public transportation. The city is also known for its vibrant nightlife and bar scene, offering something for everyone from the casual drinker to the connoisseur. With so much to offer, it's easy to see why more and more people are deciding to call Arlington home.
Located just outside of Dallas, Plano boasts a low cost of living and a high quality of life. The city has many parks and trails, providing plenty of outdoor opportunities. Families can enjoy hiking, biking, canoeing, and exploring the area's lakes and rivers. Additionally, there are many educational opportunities available in Plano. The Plano Independent School District provides excellent education facilities, with numerous private schools available. Parents can also take advantage of adult education opportunities such as continuing education classes, trade schools, and more.
In terms of entertainment, Plano offers something for everyone. There are countless restaurants, so finding just the right spot for dinner isn't hard. The city has several shopping centers, museums, art galleries, and movie theaters. And if none of those suit your fancy, there are always sports and concerts at the local stadiums and arenas.
Plano offers more than just fun; it also provides a safe environment for families. With its low crime rate and numerous neighborhoods, Plano ensures all its citizens feel secure in their homes. Furthermore, its infrastructure is designed with families in mind. Public transportation services are plentiful, allowing parents to commute easily throughout the city. And with its access to highways and other major roadways, traveling to nearby cities or states is worry-free.
Plano truly has something for every family, from its low cost of living to its range of entertainment options. Wit
Frisco offers various educational, entertainment, and recreational opportunities in the beautiful North Texas region. The city has excellent schools, highly-rated restaurants and shopping centers, and plenty of outdoor spaces for exploring and playing. Families will also appreciate the affordable cost of living, low crime rate, and friendly atmosphere that make Frisco an ideal place to settle down.
For parents seeking top-notch education options, Frisco is home to some of the best public schools in Texas. There are also several private schools, specialized programs, and extracurricular activities available. The city is also near several universities and tech schools, making it perfect for those who need access to higher education.
When it comes to entertainment, there's no shortage of things to do in Frisco. From major attractions like the Dr Pepper Arena and the Reunion Tower to dozens of parks, trails, golf courses, and more—there's something for everyone. And don't forget the award-winning museums, art galleries, theaters, and nightlife venues!
Frisco is always growing and evolving, but a strong sense of community remains at its heart. With numerous festivals and special events year-round, it's easy for families to come together and enjoy their time together in this vibrant city. So if you're looking for a safe, family-friendly environment with plenty of affordable amenities, look no further than Frisco, TX.
Located just twenty miles northwest of Dallas, Southlake combines the best of big-city amenities with small-town charm. With excellent schools, a bustling economy, and the perfect balance of urban and rural living, Southlake offers something for everyone.
Families in Southlake enjoy access to world-class entertainment, from Six Flags Over Texas to the Dallas Cowboys stadium. Shopping and dining options are plentiful, with nearby malls and specialty stores offering everything from international cuisine to local boutiques. For outdoor enthusiasts, Southlake also boasts proximity to lakes and state parks, giving families plenty of opportunities to explore nature together.
But what really sets Southlake apart is its commitment to delivering the highest quality of life for its residents. The city actively encourages community involvement, providing resources and support for those looking to make a difference in the lives of their neighbors. Whether through volunteerism or civic engagement projects, Southlake makes it easy for families to get involved and stay connected.
With all that Southlake has to offer, it's no wonder why families choose this vibrant city as their home. Southlake provides a safe, secure environment where people of all ages can feel right at home, from its endless recreational possibilities to its commitment to fostering a sense of belonging.
Allen, TX is a small town located in the suburbs of Dallas and is home to many families who are looking for a comfortable, safe place to settle down. With its high-ranking school district and numerous amenities, Allen has become an ideal destination for those seeking out a quiet lifestyle. In recent years, Allen's population has grown substantially, thanks in large part to the influx of new residents. The city offers plenty of opportunities for those looking to get involved in local activities, with various festivals, farmer's markets, and recreational parks popping up all over town.
The housing market in Allen is also thriving, with a variety of housing options available for any budget or lifestyle. Whether you're looking for a starter home or an upscale mansion, you're sure to find something that meets your needs. And with its close proximity to Dallas, Allen provides easy access to some of the area's best restaurants, shopping centers, and entertainment venues.
Overall, Allen has become a popular destination for those looking to experience the suburban lifestyle without sacrificing access to the city. It's no wonder so many families have chosen to call this vibrant Texas town their home.
For families looking for a new home in the Dallas suburbs, Coppell is an ideal location. Located just north of Dallas-Fort Worth International Airport, Coppell offers easy access to both downtown Dallas and the surrounding area. With excellent schools, great parks and recreational facilities, a vibrant arts scene, and plenty of shopping and dining options, it's no wonder that Coppell has become so popular among families.
The housing market in Coppell is also quite attractive. The average home price is lower than in many other Dallas suburbs. The city offers various housing options, from single-family homes to apartments and townhomes. Prices are generally affordable, and there are plenty of opportunities for first-time buyers.
Coppell is also known for its high safety rating. The city boasts one of the lowest crime rates in Texas and is a great place to raise a family. It also has excellent public services, from trash collection and recycling to excellent libraries and public parks.
Overall, Coppell is one of Dallas's best places to live, offering a perfect mix of affordability, convenience, safety, and amenities. With its excellent job market, wonderful schools, safe neighborhoods, and rich cultural life, Coppell is the perfect place for any family looking to make a fresh start.
For those looking to move to the Dallas suburbs, Flower Mound, Texas provides a unique blend of nature, convenience and community. The city is situated in the heart of North Texas just north of downtown Dallas, and its 30 square miles offer ample opportunity for recreation, entertainment and exploration.
The area has seen exponential growth over the past decade as more families are drawn to its popularity, with an estimated population of 77,000 and counting. Its central location puts major employers like the Medical City of Lewisville, DFW Airport and Grapevine Mills Mall just minutes away, making it ideal for commuters and families alike.
For outdoor enthusiasts, Flower Mound's lush parks and trails provide access to prairies, creeks and forests which have been preserved over the years. With thousands of acres available, there's something for every type of explorer—from walking trails that showcase inspiring views of the nearby lakes to picnic areas complete with playgrounds and pavilions. Plus, the city's numerous golf courses offer a challenge to casual and professional golfers alike.
Residents also enjoy a variety of shops, restaurants, and entertainment options. From the Lakeside Village Shopping Center to the historic Old Town district, local attractions cater to all tastes and interests. And for art aficionados, the city's Cultural Arts District offers gallery exhibits and live music performances on a regular basis.
Flower Mound truly offers something for everyone—beautiful scenery, convenient amenities and plenty of opportunities for exploration. Whether you're searching for outdoor adventures or an easy commute, there's something for everyone in this vibrant Texas city.
Garland, Texas is a rapidly growing suburb just northeast of Dallas, offering an array of attractive amenities for families looking to plant roots in the state. The city is situated about twenty miles from downtown Dallas, making it an ideal location for those who want to remain close to the city center without all the hustle and bustle.
The housing market in Garland offers plenty of options for prospective buyers, ranging from single-family homes to apartment buildings and condos. Home prices in Garland have grown steadily in recent years, making it an attractive place to live. The city also boasts of a strong economy due to its vibrant tech industry and growing healthcare sector.
In addition to its excellent job opportunities, Garland attracts families with its top-notch educational resources. Parents can easily find high-quality public schools, as well as various charter and private schools. Furthermore, the city's award-winning parks and recreation department provides numerous activities and facilities for residents to enjoy, including pools, playgrounds, trails, and more.
All in all, Garland has earned a reputation as one of the best places in Texas for families to call home. With its prime location near Dallas, strong job market, quality educational opportunities, and excellent recreational opportunities, it's easy to see why this city continues to attract new residents each year.
McKinney, Texas is a thriving suburban community, located just north of Dallas. As one of the fastest-growing cities in the country, McKinney is known for its tight-knit neighborhoods and welcoming atmosphere. With its low cost of living, ample recreational activities, and excellent school districts, it's no wonder so many families are moving to McKinney.
The city is divided into diverse neighborhoods, offering everything from quaint single-family homes to upscale apartments. Homes in McKinney come with many modern amenities, including on-site gyms, swimming pools, and state-of-the-art security systems. The city also offers abundant shopping and dining options along its historic downtown square.
McKinney is home to several parks and trails and entertaining attractions like the Heard Natural Science Museum & Wildlife Sanctuary and Paul W. Powell Municipal Pool. Residents can access numerous quality healthcare providers, libraries, and educational opportunities. McKinney's school district has consistently earned high marks for its dedication to student success.
As a whole, McKinney provides a unique mix of small-town charm, urban convenience, and natural beauty – all of which make it an attractive place for families to call home.
Highland Village
The charming town of Highland Village, Texas has been a popular destination for families looking to move to the Dallas suburbs. Located just 25 minutes from downtown Dallas, Highland Village offers a quiet and serene atmosphere while still being close enough to the big city for easy access to jobs and amenities.
Highland Village is one of the safest cities in Texas, with a low crime rate and excellent schools. The school district is rated highly by Niche, and provides students with exemplary educational opportunities. It was also voted #1 Best Suburb for Young Families by D Magazine in 2020.
The town center of Highland Village is known for its charming cafes, unique boutiques and diverse restaurants. Families can spend their weekends strolling the quaint streets or enjoying nearby lake Lewisville. Additionally, you will find plenty of recreational activities available such as golfing, kayaking, cycling, hiking and more.
With its strong sense of community and abundant recreational options, Highland Village is the perfect place for families to settle down and enjoy life in the Dallas suburbs.
Richardson, TX, is a booming city located in the suburbs of Dallas. It is known for its strong job market, excellent school districts, and diverse neighborhoods. With plenty of opportunities for growth and development, it's no wonder that so many families are choosing to move to this vibrant area.
The city offers a variety of housing options, from luxury homes to multifamily dwellings. There is something to suit every budget and lifestyle. Numerous parks, public spaces, and recreational facilities are located throughout the city.
In addition to its thriving job market, Richardson has many top-notch educational institutions. Among them are the highly-ranked Berkner High School as well as several universities and colleges, including the University of Texas at Dallas and Collin College. Students can choose from a wide range of majors and courses, ensuring they get the most out of their education.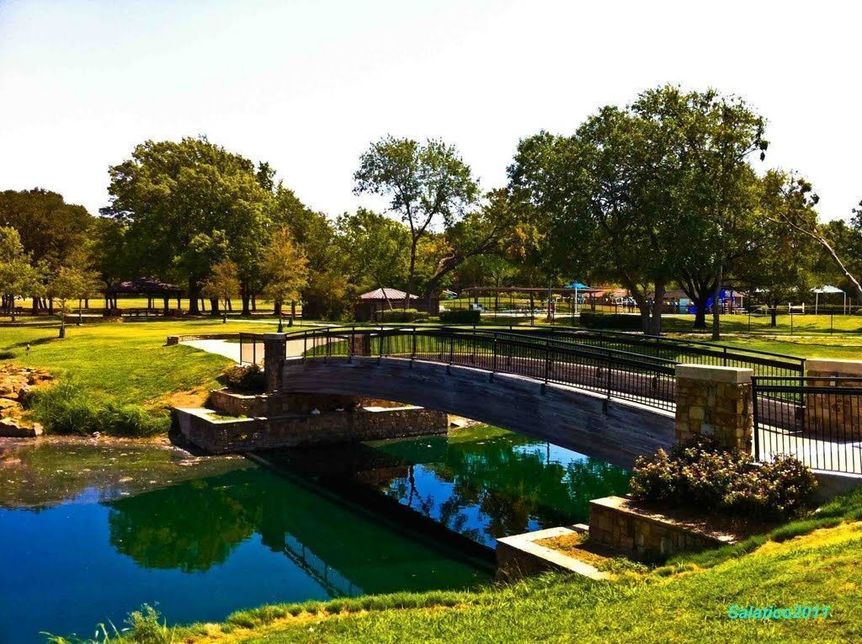 Richardson truly has something to offer everyone. With its bustling economy, diverse population, and abundant amenities, it's no surprise that many people choose to make their home here.
Grapevine, Texas, is a rapidly developing suburb of Dallas located just 30 miles northwest of the city. With its beautiful rolling hills and picturesque surroundings, it's no wonder why Grapevine has become a popular choice for families looking to move out of the city and into the suburbs.
The city itself has grown exponentially over the years, with new businesses and housing developments popping up all over the place. From parks and trails to world-class restaurants and shopping centers, there truly is something for everyone in Grapevine. The nearby Lake Grapevine is perfect for fishing, boating, swimming, and more outdoor activities. And for those seeking culture, the city is home to an array of museums, art galleries, and performing arts venues.
Grapevine is also home to some great schools, including Colleyville Heritage High School, which was recently ranked one of the best high schools in the country. With its close proximity to downtown Dallas, excellent job opportunities, low crime rate, and numerous recreational options, Grapevine provides an ideal living experience for families looking to move away from the hustle and bustle of big city life.
Over the past decade, Prosper, TX has become one of the fastest-growing suburbs in the Dallas area. Located just north of Frisco, this rapidly developing town boasts a number of appealing features that make it an ideal place to raise a family. Prosper has something to offer people of all ages, from excellent schools and a vibrant downtown area to plenty of outdoor activities and entertainment options.
The town is also home to some of the best housing developments in the area, including master-planned communities like Windsong, Fairways at Gentle Creek, and Starwood. Each neighborhood offers its own amenities- from resort-style swimming pools and park-like greenery to miles of hiking trails and state-of-the-art fitness centers.
With its convenient location, low crime rates, and abundance of leisure activities, Prosper is the perfect place for families looking for a peaceful, modern lifestyle. Whether you're looking for a house with plenty of space for your growing family or a cozy apartment for two, Prosper has something for everyone. So if you're considering moving to the DFW Metroplex, consider Prosper your next home.
Murphy
Murphy is a tranquil suburb located just east of Plano. Murphy, TX is an up-and-coming suburb of Dallas that is growing in popularity among families looking to move out of the city. Located in Collin County just north of Dallas, Murphy offers a peaceful, suburban lifestyle with easy access to downtown. The area boasts excellent schools, parks, shopping centers, and restaurants sure to appeal to any family.
Residents of Murphy also enjoy easy access to many outdoor activities such as hiking, biking, and fishing at nearby Lake Lavon. And thanks to its location near I-75 and US-380, commuters have no trouble getting downtown to work.
Murphy offers plenty of social opportunities for those looking for something closer to home. There's something for everyone in Murphy, from coffee shops and art galleries to music venues and farmer's markets. With its friendly neighborhoods, excellent amenities, and proximity to many major attractions, it's no wonder why so many families are flocking to Murphy.
Keller
Keller, Texas is one of the most popular destinations for those looking to relocate to Dallas-Fort Worth. With its abundance of top-notch schools, entertainment venues, and job opportunities, Keller has become a hotspot for families seeking a more suburban lifestyle.
For young couples just starting out, Keller offers an easier transition into homeownership. The area's local economy is growing steadily, making finding jobs in nearby cities easy. Many locals also appreciate the city's low crime rates and excellent medical facilities.
Eager parents will be pleased to know that Keller offers outstanding educational opportunities. The district prides itself on its commitment to providing the highest quality of instruction and ensuring each child receives individualized attention. In addition, Keller provides various programs such as music, sports teams, and language education.
Residents love living in Keller for its proximity to Dallas attractions. From popular shopping centers to delicious restaurants, there's always something new to see and do in this bustling city. Those feeling adventurous can check out nearby Fort Worth or even make a day trip to Austin.
Overall, Keller is a great choice for those seeking a place to raise their family in the Dallas-Fort Worth area. With its strong economy, exciting attractions, and welcoming communities, Keller will make any newcomer feel right at home.
Final Word
No matter which Dallas suburb you choose, you can rest assured that you'll have access to all the amenities you need to give your family a comfortable and happy life. With so many great options, it's no wonder why Dallas is such a popular destination for many families!