Best Dallas-Fort Worth Restaurants
The DFW Metroplex is well-known for its red meat and Tex-Mex cuisine. Al Biernat's on the northeast edge of Dallas' Oak Lawn district is the place to go for a prime cut. You'll spend a lot of money to eat here, but foodies swear the steak is worth it.
If you want to branch out from steak and tacos, Dallas has you covered there, too. Because of the metro area's large immigrant population (nearly 5 million), the city has a diverse menu of dining styles that reflect its multicultural residents. From Mediterranean cuisine to Latin American favorites, you can find almost anything your stomach desires.
Chamberlain's Steak & Chop House
5330 Belt Line Rd, Dallas, TX 75254; Phone: (972) 934-2467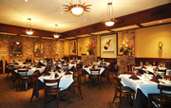 Rated four stars by the Dallas Morning News. Chef Richard Chamberlain adds a special touch to prime beef and seafood that pleases the most traditional tastes. Combining exacting service and elegantly appointed atmosphere, guests return again and again to enjoy such critically acclaimed specialties as prime rib, lobster and crème brulee. Five private dining rooms accommodating up to 100 people.
The French Room
1321 Commerce St, Dallas, TX 75202; Phone: (214) 651-3615

Nationally recognized and critically acclaimed, The French Room at The Adolphus has been described by the New York Times as "a Louis XV fantasy on the prairie . . . indisputably the most striking and sumptuous restaurant in Dallas." Readers of Gourmet Magazine have rated it one of America's "Top Tables" & the best restaurant in Dallas/Fort Worth.
Mansion in Turtle Creek
2821 Turtle Creek Blvd, Dallas, TX 75219; Phone: (214) 559-2100

The birthplace of innovative Southwestern cuisine. The award-winning, five-star restaurant features contemporary American cuisine with dishes prepared with local and regional ingredients. Long-hailed as Dallas' best restaurant for fine dining, the Mansion Restaurant has been delighting guests for more than 30 years. Chef Davaillon's contemporary American cuisine with French influences reveals the brilliance of simplicity. Just marvelous.
J.R.'s Steakhouse
5400 TX-121, Colleyville, TX 76034
For excellence in dining, nothing compares to JR's Steakhouse in Colleyville, Texas. For dinner JR's offers a cozy, intimate yet elegant atmosphere that includes a fireplace, stone walls, subdued lighting and cigar-friendly. Serving aged US Prime Steaks, fresh seafood, specialty dishes and dessert. Outstanding and friendly service. Excellent private dining rooms and parties facilities available.
Barter Restaurant
3232 McKinney Ave, Dallas, TX 75204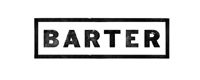 Drawing inspiration from Dallas' historic role as a major trading post as well as its cultivation of a powerful financial industry, Barter celebrates the city's rich culinary history and pays homage to Texan cuisine. Executive chef Andrew Dilda, formerly of Woodshed Smokehouse in Fort Worth, collaborated with consulting chef Tim Love to design a menu that honors Dallas' culinary traditions and flavors, turning to the city and its diversity as a muse to inspire a decidedly Dallas take on contemporary Texan cuisine.
India West
5290 Belt Line Rd, Dallas, TX 75254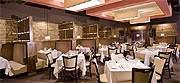 India West, a journey into an eventful and unique dining experience elaborating on authentic northern Indian cuisine, created by chefs who have been born and raised in the area, concentrating on an array of unique and indigenous spices and cooking methods. Let us transport you to another world by featuring to your table the amazing flavors, the incredible aromas, the astonishing preparations and without a doubt the most relaxed atmosphere this side of India itself.
Gloria's Restaurants
600 N Bishop Ave, Dallas, TX 75208; Phone: (214) 948-3672

Multiple locations around the greater Dallas area that serves fabulous El Salvador cuisine. Gloria's is unique for its attention to authenticity. The unique food reflects not only the "Tex-Mex" locale, but also invokes the rich and traditional flavors of El Salvador. Every dish is prepared with the utmost care and respect for tradition. Under owners Jose and Gloria's management, the 25 years old Salvadorian restaurant became distinguished in Texas for their tasty food.
Old Hickory Steakhouse
1501 Gaylord Trail, Grapevine, TX 76051; Phone: (817) 778-2215

Discover the perfect combination of old-world charm, inviting ambiance and innovative cuisine at this spectacular steakhouse located inside Gaylord Texan Resort. Known for pushing the envelope in culinary creativity, enjoy savory dishes featuring the finest cuts of beef and seafood paired with an artisanal cheese display and an extensive wine list. Venture to Old Hickory's Wine Bar featuring an Enomatic wine-tasting system offering high-end wines from around the world in one, three, and five ounce pours.
The Oceanaire Seafood Room
13340 Dallas Pkwy, Dallas, TX 75240; Phone: (972) 759-2277

As sleek as a 1930s ocean liner, yet as relaxed as dinner on the shore, the Oceanaire provides the perfect setting to enjoy Ultra-Fresh seafood, flown in daily from around the world. Sip a Sidecar in the lounge, sidle up to the oyster bar, or kick back in a horseshoe booth before diving into a sea of Ultra-Fresh fish. Our menu will guide you, our wine list will seduce you, and Ultra-Fresh seafood awaits you.
Hibashi Teppan Grill, Sushi and Bar
13465 Inwood Rd #100, Dallas, TX 75244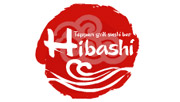 Sushi and teppan dining with authentic Asian fusion with Texas-sized hospitality. The artistry and fresh flavors of the sushi at Hibashi are unmatched. Featuring a 40-foot sushi bar,14 entertaining hibachi grills serving Japanese, Korean and Asian fusion recipes for family and group celebrations, and a Las Vegas style bar with nightly Flare Shows.
Y.O. Ranch Steakhouse
702 Ross Ave, Dallas, TX 75202; Phone: (214) 744-3287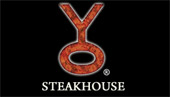 Five star cuisines in a casual Texas atmosphere. Mouth watering, tender Prime Aged Steak prepared just the way you like it! We offer exotic appetizers such as Bacon Wrapped Axis Venison and Tabasco Pepper Jelly Quail as well as creative wild game entrees such as Tender Buffalo Filet and Succulent Elk Chops. For all of you seafood lovers we offer fresh fish, shrimp and lobster daily.
Matt's Rancho Martinez Restaurants
1904 Skillman St, Dallas, TX 75206; Phone: (214) 823-5517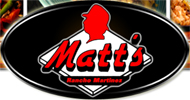 The family business reflects a Tex-Mex tradition that spans six generations. Popularity, accolades and world wide recognition has poured in since Chef Matt and his wife Estella ventured beyond Austin in 1985 and moved to Dallas, Texas. Matt's Rancho Martinez Restaurants offer excellent catering services. They can help make your next business meeting, special event or holiday a scrumptious experience.
Lonesome Dove
2406 N Main St, Fort Worth, TX 76164

Chef/owner Tim Love is one of the premier creators of urban western cuisine and highly regarded in the culinary world. Chef Tim Love's innovative menu at his critically acclaimed Lonesome Dove Western Bistro in the historic Fort Worth Stockyards is influenced by all of the ingredients and cultures that have been a part of the West since the first adventure began on the Goodnight-Loving & Chisholm Trails – with an added level of modern sophistication.
RJ Mexican Cuisine
1701 N Market St, Dallas, TX 75202; Phone: (214) 744-1420

RJ Mexican Cuisine offers a wide variety of specialties. Great seafood, steaks, ribs, quail and traditional Mexican entrees from all eight culinary regions of Mexico. A relaxing ambiance with a full service bar and patio dining. Convenient to down town hotels and convention center. It offers a wide Variety of Specialties. Great seafood, steaks, ribs, quail and traditional Mexican entrees. A relaxing ambiance with a full service bar and patio dining. One of the best Mexican restaurants in Dallas, Texas.
Arthur's
15175 Quorum Dr, Addison, TX 75001; Phone: (972) 385-0800

Arthur's features prime aged steaks and fresh seafood flown in daily. Desserts are all homemade and there is an extensive & affordable wine list. Attentive & professional service. Arthur's Private Dining offers select, custom menus that provide you with choices. It also features live music every night. You and your guests can enjoy an entire evening of dining and entertainment.
Abacus
4511 McKinney Ave, Dallas, TX 75205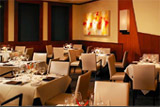 One of the most popular restaurant in Dallas. Chef Rathbun's creates divine eclectic cuisine by blending Mediterranean, Cajun/ Creole, American, and Pacific Rim influences into unique sensations. Abacus offers private dining for groups between 12 and 50 in a state of the art private dining room – equipped with wireless internet, a plasma screen, and access to other AV needs.
Ruth's Chris Steak House
17840 Dallas Pkwy, Dallas, TX 75287; Phone: (972) 250-2244

Visit Ruth's Chris Steak House in Dallas, Texas. Whether it's a romantic steak dinner for two, an important business luncheon, or a private party, Ruth's Chris Steak House can accommodate your needs. Our Dallas steakhouse provides guests with a warm, comfortable atmosphere. The restaurant is also handicap accessible.
Steve Fields Steak & Lobster Lounge
5013 W Park Blvd, Plano, TX 75093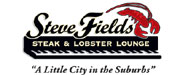 A classic upscale steak and lobster house amid an atmosphere of romantic elegance. Renown restaurateur Steve Fields offers his guests great entertainment, exquisite wines, prime meats, fresh lobster & seafood, hospitable service and more. Sit back and relax as Steve and his staff provide you with an undeniably wonderful dining experience.
Perry's Restaurant
2100 Olive St Suite #100, Dallas, TX 75201; Phone: (214) 855-5151

Rated Four Stars by The Dallas Morning News, named the Best All Around Restaurant in Dallas by AOL, and recognized as one of the Exceptional Restaurants of Texas by Gourmet Magazine, Perry's Restaurant features prime hand-cut steaks, fresh seafood, exceptional service and a warm, elegant atmosphere. Perry's guests will enjoy premium cocktails and fine wines at the elegant, inviting bar.
Bavarian Grill
221 W Parker Rd, Plano, TX 75023; Phone: (972) 881-0705

Authentic Bavarian Food, Beer, Wine, Schnapps and Fun in Plano, Texas since 1993. Wonderful seasonal menus include white Asparagus in the spring, Schnitzelfest during Oktoberfest and Wild Game during the fall.
Dallas-Fort Worth Dining Scene
Dallas-Fort Worth, one of the country's largest metropolitan areas, has long been overshadowed by trendy Austin's culinary innovation. However, Dallas has experienced its own culinary renaissance in recent years. We discover some of Dallas-Fort Worth's best restaurants, ranging from haute cuisine classics to Dallas' best barbecue joints and food trucks.
The Dallas-Fort Worth dining scene continues to evolve and rebound, even as things shift from "getting back to normal" to potentially regressing as the Delta variant wreaks havoc. After a turbulent 2020, it's still a difficult time for most restaurants and bars, and perhaps even more so for those new to the scene.