Dallas Neighborhoods: Northwood Hills
Located in the heart of north Dallas is a very special place known as Northwood Hills. This community proudly displays love and respect for nature in the middle of an urban metropolis. The appreciation for natural beauty blends effortlessly with the roughly 1,200 homes in Northwood Hills, mostly single-family houses ranging in value between $400,000 and $2+ million. The neighborhood offers many attractive features for homebuyers looking to connect with nature but Northwood Hills is also ideally situated, close to all of the major arteries, an abundance of shopping and country clubs, T Bar M, a private tennis club, restaurants galore, and most of the desirable private schools in the area.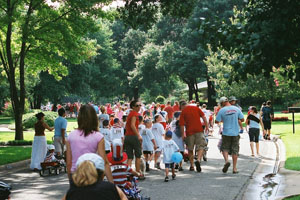 Northwood Hills attracts buyers more interested in their environment, lot size, and natural beauty than the improvement/house that is on the lot. Because that can be changed, the neighborhood boasts both new constructions as well as homes with varying degrees of updates. Several parks, hundreds of ancient oak trees, and a meandering creek give homeowners the impression of being miles away from civilization. Rare birds and other wildlife are a common sight, and the entire neighborhood teems with wildlife right outside almost every backdoor. Most of the lots are at least half an acre, and the houses are set fairly far back from the street so that the large lawns give off a distinct park-like feeling.
Another great feature of Northwood Hills is the community's unique location. Despite its rural atmosphere, Northwood Hills is situated right outside the LBJ Freeway, just a 10-15 minute drive to downtown Dallas and many of its attractions. Most of Northwood Hills is in the award-winning Richardson Independent School District attendance area. Numerous private schools are also conveniently accessible to students looking for specific educational needs.
Visit www.NorthwoodHills.org to find out about the Northwood Hills Homeowners Association (NHHA), the voluntary HOA for Northwood Hills residents. This very active, voluntary homeowners' association boasts over 50% membership, and its website has many helpful tools to assist new residents. NHHA hosts an Independence Day parade each July 4th, provides a private security patrol service seven days/week, emails quarterly newsletters, and sends Member emails with timely and pertinent information to its members via email, from finding lost pets to crime reports, helpful security tips and trash pick-up schedules. This close-knit community welcomes new residents with open arms, and one couple, who moved into the community in 1957, when it was first developed, wrote a history of the neighborhood for a booklet to help acquaint new residents.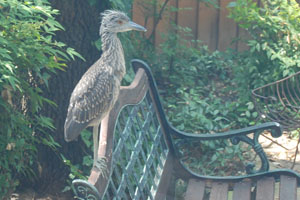 If you're looking for friendship, tranquility, and proximity to nature all while enjoying the comfort of a fine home within a 15-minute drive to a downtown area, Northwood Hills is a great place to start looking. There are a number of schools in the area for those raising a family. Northwood Hills is just minutes from the University of Texas at Dallas and Southern Methodist University for your bigger kids. There are a number of ways to get active in the local community, and shopping and dining are not far away. There are even parks, a city pool, a library, and a recreation center known as Fretz Park adjacent to the neighborhood to the north. Northwood Hills Elementary is the neighborhood school and boosts a playground for a day out with the kids. There is truly something for everyone in Northwood Hills.
Attractions and things to do in Northwood Hills Dallas
Northwood Hills is a residential neighborhood in Dallas, Texas. While it is primarily a residential area, there are still a number of attractions and things to do in and around the area. Here are some suggestions:
Visit the Northwood Club
This is a private golf club with an 18-hole course that is located in Northwood Hills. If you're a golfer or just looking for a nice place to relax, this club is a great option.
Explore the nearby parks
There are a number of parks in the area, including Northwood Park and Fretz Park. These parks have trails for walking and biking, playgrounds, and picnic areas.
Check out the Galleria Dallas
Galleria Dallas shopping center is located just a few miles from Northwood Hills and features over 200 stores, restaurants, and a skating rink.
Visit the Dallas Museum of Art
Dallas Museum of Art is located in the heart of downtown Dallas and features a large collection of art from around the world.
Explore the nearby neighborhoods
Northwood Hills is located near a number of other neighborhoods, including Preston Hollow and Addison. These areas offer a variety of dining and shopping options.
Go on a food tour
Dallas is known for its diverse culinary scene, and there are a number of food tours that will take you to some of the best restaurants in the city.
Attend a sporting event
Dallas is home to a number of professional sports teams, including the Dallas Cowboys, Dallas Mavericks, and Dallas Stars. Catching a game is a great way to experience the local culture.
This 66-acre garden is located on the shores of White Rock Lake and features a variety of plants, flowers, and trees.
Overall, Northwood Hills offers a range of activities and attractions for both residents and visitors.