Best Dallas Ice Cream Shops
Dallas has no shortage of ice cream shops, and we've compiled a list of our favorites, ranging from regular soft serve to ice cream in a donut to sundaes, shakes, and more… to enjoy in the summer or on any other day.
There are so many delicious places to grab dessert all over the metroplex, especially in Dallas. I decided to write about ice cream first because I figured everyone would be looking for a cold dessert since it's now five million degrees outside.  I'm giving you all my favorite ice cream shops below, but shoot, there are so many places to try.
Jeni's Splendid Ice Creams
2649 Main St, Dallas, TX 75226; Phone: (469) 317-7126
Deliciously complex and absolutely mouthwatering. Jeni's ice cream is the best I've ever had, and it comes at a price to match, as it's also the most expensive I've ever had. Thankfully, the high price tag will hopefully keep me from indulging myself too frequently, allowing me to stick to my weight loss goals. Darkest chocolate and coffee and cream are two of my favorite flavors. I'm in love with the dark chocolate because it's ridiculously rich and intense. The coffee was equally delicious. I highly recommend splurging on the waffle cones, which are homemade and delicious.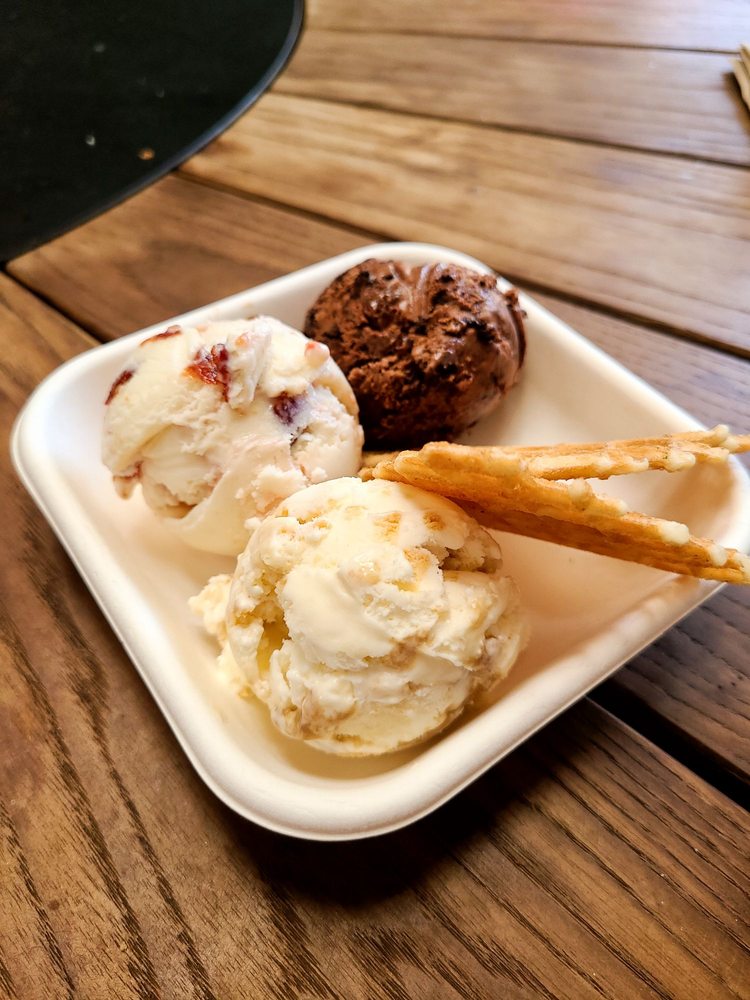 Jeni's is the newest ice cream shop on this list opened in early 2021. The Ohio-based company operates over 40 ice cream shops across the US and takes pride in its ice cream's uniquely smooth texture and buttercream body. Their one-of-a-kind flavors are available in pints at local grocery stores such as Foxtrot Market, Royal Blue, Whole Foods, and Central Market, but we recommend stopping by their Deep Ellum store with the classic Jeni's Ice Cream light bulb sign above the door for an Instagram moment!
MELT Ice Creams
405 N Bishop Ave, Dallas, TX 75208; Phone: (214) 432-0183
Melt has been serving happy ice cream to the good people of Fort Worth since 2014. Kari Crowe-Seher, the company's founder, realized a year ago what was missing from Fort Worth's eclectic Near Southside: ice cream. Melt opened its doors with her passion for bringing joy to people's lives and her husband Mark's background in finance, and the scoop slinging began! Since then, we've been pouring our hearts into our distinctive flavors and putting smiles on people's faces all over the Metroplex and beyond.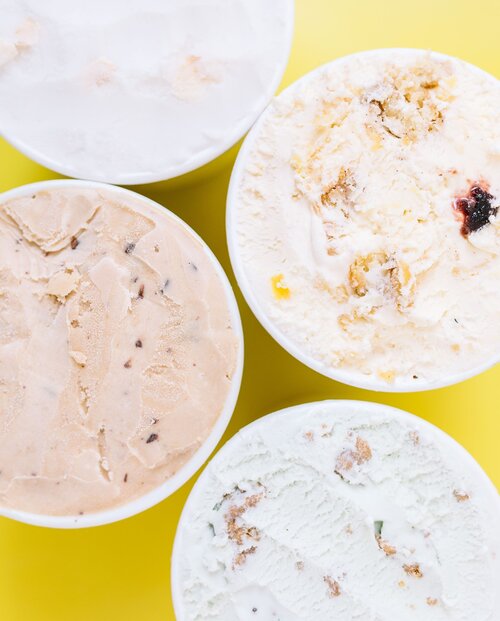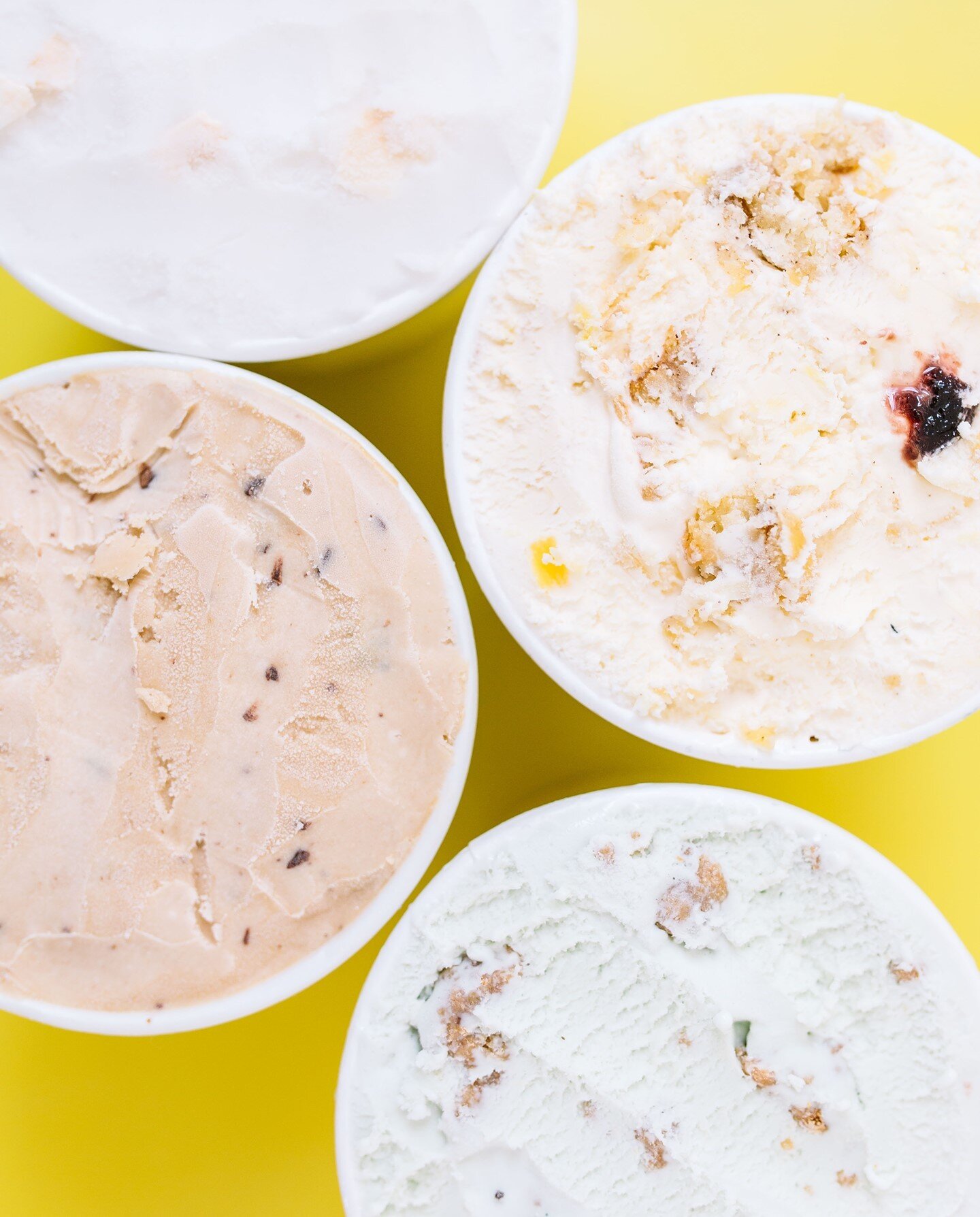 I freaked out when I heard Melt was opening in Dallas! It's originally from Fort Worth and is my absolute favorite ice cream place because of both the happy branding AND amazing ice cream! They switch out their flavors monthly and there's always at least one unique flavor that's shockingly delicious.
Cauldron Ice Cream
3001 Knox St #103, Dallas, TX 75205; Phone: (469) 862-4100
After trying this very inventive and made-from-scratch cauldron treat, my sweet tooth was completely satisfied. This was my first time trying liquid nitrogen ice cream, and I loved it all, from the unique flavors to the perfumed vanilla. It was a fascinating process to watch, and the portion size was larger than expected. The ice cream stays cold and drip-free as well.
Cauldron is the place to go if you want a more unique and photo-worthy ice cream experience! Cauldron, home of the one and only Puffle Cone, has reinvented the ice cream carrier. Vietnamese coffee, sun moon and stars, earl grey lavender, and brown sugar milk tea are among the flavors available. It will be stuffed into a fluffy waffle-like cone for a totally unique and out-of-this-world ice cream experience.
Milk & Cream
7421, 5420 Ross Ave #160, Dallas, TX 75206; Phone: (214) 377-7821
Fried dough, ice cream, and Fruity Pebbles may not be the first things that come to mind when you think of Californian cuisine, but that's all about to change. Milk & Cream, a California export, opened for business this weekend near Lower Greenville, and once you try their signature milk and cream bun, you'll forget about avocados and fish tacos.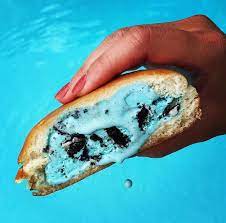 Donuts AND ice cream?! Yes! When this place first opened, I freaked out because they combined two of my faves. They have fairly average ice cream flavors, but you can get them in between a hot donut sliced in half with toppings. You need this in your life.
Milk & Cream, located at the end of Lowest Greenville, is a confluence of great ice cream and instagrammable sweet treats. They have unique flavors such as banana pudding, cookie butter, cereal milk, cookie monster ice cream, and all the toppings you could want!
Baldo's Ice Cream & Coffee
6401 Hillcrest Ave, Dallas, TX 75205; Phone: (972) 913-4001
We chose the six mini cone flights to experience a little bit of everything. Their menu had so many unique flavors among the basic flavors that it was difficult to choose. Whatever flavors you choose, you will be extremely happy and satisfied.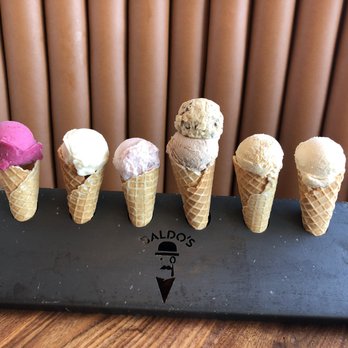 Baldo's is a newer ice cream shop to the Dallas scene and it is not only good, but it's CHIC! It started as a food cart, but now this location allows them to serve both coffee and really unique ice cream flavors, such as prickly pear jalapeño and cinnamon cayenne. Don't worry though, you can also get normal ones too lol I loved the caramel one and the chocolate chip cookie dough one was soooo good.
Picolé Pops
415 W Davis St, Dallas, TX 75208; (972) 803-3595
So tasty, and I've been thinking about the popsicle on a daily basis since I had it a few days ago! I had the Ferrero Rocher, which is a filled popsicle dipped in dark chocolate and topped with white and chocolate round crunchies, and I highly recommend it if you're looking for pure delight. The boy ordered the S'mores, which is essentially an ice cream sandwich with a vanilla popsicle sandwiched between chocolate graham crackers. He also had his dipped in dark chocolate and topped with the best toppings, white and chocolate round crunchies. It's supposed to have marshmallows as well, but they were gone by 9 p.m. on a Friday night, but it still tasted good.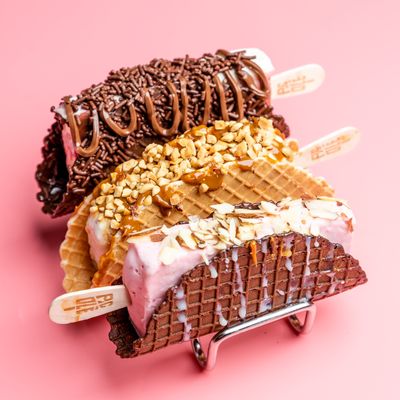 I am OBSESSED with this place, plus it's just the cutest to take photos at! I guess technically it's popsicles and not ice cream…meh, same thing? IT COUNTS IN MY BOOK! You can get regular popsicles that will blow your mind with how tasty they are, but even better, you can get the popsicle and then pick toppings for it! I got the strawberry popsicle dipped in chocolate topped with sprinkles and I don't know how it was soo good…BUT IT WAS!
Cowtipping Creamery
3685 The Star Blvd #201, Frisco, TX 75034; Phone: (214) 430-5227
I'd been to the Carrollton location and was looking forward to coming here as well. Everything went swimmingly. I ordered the Reese's with a spoon, but instead of hot fudge, I got caramel sauce. So delectable! The peanut butter blondie bites on top were delicious. I'm excited to try more of their stackers! Everyone received a dessert of mixed ice cream and toppings. The majority of the family enjoyed it. Because the ice cream was self-serve and not custard-like, the textures were the best part. Some could have used a little more. There is a good variety. For example, I ordered a lemon drop, and the lemon topping with crunch honey was the best part.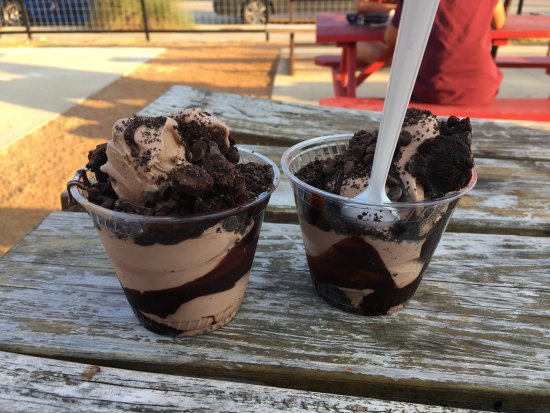 Ok I'm cheating. This one is in Frisco, ugh. BUT, it's genuinely one of my absolute favorites – I actually had it for the first time in Austin! I didn't think I would love soft serve so much, but oh my gosh it's the toppings and how they mix them together that make them outta this world!