Guide to Historic Downtown Grapevine, Texas
A destination for wine, shopping, entertainment, dining, galleries and a complete selection of services!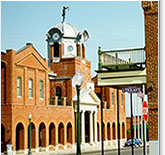 Grapevine's historic downtown is more than a destination; it's a journey. A trip back in time to when neighbors would call out to each other on the street, shake hands, and say "good morning" with sincerity.
You don't have to be a Texan to appreciate Grapevine's downtown. In fact, as you explore the unique shops on Main Street or savor the grapes that gave our town its name, you're likely to run into East Coast bankers, Midwestern farmers, or Hollywood elite.
Shopping in Historic Downtown Grapevine
Community: A group of people living in the same locality and under the same government, having common interests; characterized by sharing, participation, and fellowship.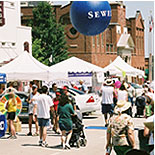 By definition, you already belong in Historic Downtown Grapevine – we welcome you to share in our fellowship. Why go to an "enclosed shopping complex" when you can be part of a vibrant, open-air, historic downtown that offers all the products of a contemporary shopping complex with the personal service and caring of a community?
From accessories for the garden to fine jewelry…antique to trés chic… international specialty items…one-of-a-kind collectibles…gifts for motorcycle enthusiasts…Texas-themed creations, beads & findings, dolls and bears, a year-around Christmas store, home décor, you'll find it here, and so much more!
Stroll picturesque downtown Grapevine to discover the perfect present for gift-giving, or just the right reward for yourself. Home to dozens of boutiques and shops, downtown Grapevine is much more than shopping, it's a community!
Historic Downtown Grapevine Galleries
Generously mixed in with all of downtown Grapevine's shopping and entertainment venues are a variety of galleries to inspire and enlighten you. But don't let such lofty sentiments keep you from shopping and being entertained.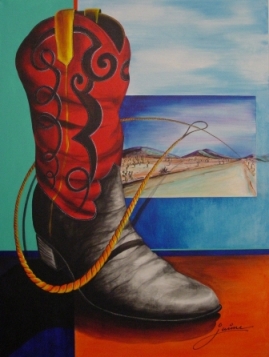 You'll find works of local and international artists combined in eye-appealing presentations that will delight your sensibilities, whether your tastes run toward traditional or contemporary.
A diverse array of Texicana, Southwest, Tuscan, Old World, Early American, Modern, landscape and seascape presentations awaits you. Often as not, you'll find artists on-site, delighted to answer questions as you watch glass blowing and see a bronze sculptor or painter at work, or visit an artists' co-op.
You'll find a wide range of original oil and watercolor paintings, awe-inspiring designs in molten glass, wood, clay and bronze. Other media abound, including interactive art forms, such as kaleidoscopes and mobiles, functional art in the form of jewelry and furniture, textiles for display or to wear, kinetic and photographic art.
Be sure to visit Historic Downtown Grapevine on Gallery Night, the fourth Friday of each month, when the art galleries are open late in the evening.
Lodging in Historic Downtown Grapevine
Thousands come to Historic Downtown Grapevine every week; a lucky few visitors get to overnight here at the Garden Manor Bed & Breakfast Inn, one of the South's finest.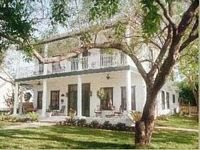 Just a block from downtown Grapevine, this classic Georgian-style home on shady College Street in the historic district serves up Southern hospitality with elegance and style. Guests have the option of full-course or continental breakfast, each featuring tasty homemade treats, served on the spacious veranda or in your room.
The Country French, English Rose, Colonial West Indies, and Classic Cottage Garden themes of the four guest rooms reflect the beautiful landscaping of the grounds, which guests are free to stroll, or admire while sitting comfortably in a rocker on the front porch.
The Garden Manor offers a perfect blending of historic atmosphere and modern convenience, including queen-size beds, central air conditioning, ceiling fans, stocked mini-fridges, bathrooms with claw-footed tubs, heated towel racks and terrycloth robes.
Because accommodations are limited, you'll want to plan ahead if you would like to include this special experience in your visit.
Regardless, Grapevine, Texas, is blessed with abundant lodging only minutes from the historic district that will meet all tastes and budgets, from a sprawling lakeside resort and other four-and five-star hotels, to economy and mid-range facilities.
Grapevine Entertainment
Downtown Grapevine hosts two major festivals each year, as well as theatre performances, concerts, family-centered activities at the gazebo and parades in both October and December.  Whether you hail from Grapevine or you're just in town for a visit, you'll always find entertainment in historic downtown.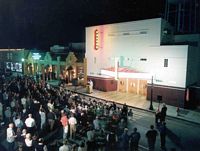 The Palace Theatre Arts Center–comprised of the Lancaster Theatre and the Palace Theatre–is the gem of Main Street. The Palace, a restored 1940's art-deco style building, provides a unique downtown entertainment opportunity and is the place to celebrate music, theatre, dance, cinema, and the visual arts. Treat your sweetheart to "Dinner & a Movie" the first Friday of each month from September to June…maybe you'll arrive early enough to claim one of the eleven cozy loveseats!
The adjacent Lancaster Theatre offers entertainment and meeting space for various community activities. This versatile space–originally Buckner's Cash grocery building–is used for small-emerging performance groups, student musical recitals, dinner theater, meetings and traditional luncheon/dinner programs.
The Grapevine Opry performs every Saturday night in the Palace Theatre, and features special theme shows monthly–catch the Gospel Show the fourth Friday evening of each month.
Or revel in the Dallas Blues legends concerts,  when the finest blues musicians from the area come together on one stage, celebrating the contribution of these living legends to the local music scene and to the roots and soul of blues.
The gazebo, on Main St between Worth and Texas Streets, was commissioned by the merchants as a gift to the city in 19??  The gazebo is the site of many community-centered activities such as Grapevine Summer Nights concerts and events, Flag Day ceremonies, and the annual Carol of Lights, when you can sing along with local choirs as the switch is thrown lighting thousands of lights in historic downtown Grapevine.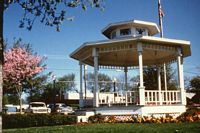 The gazebo also hosts the Historic Downtown Grapevine Market: from March thru November, when shoppers delight in an open air European-style experience featuring handmade jewelry, fine art, distinctive home décor, quality antiques, pet accessories and more.
The annual Grapevine New Vintage Wine Trail offers an April afternoon of wine tasting, live music and savory samplings of fine cuisine.  Follow the wine trail between Grapevine's winery tasting rooms to experience this vintage town and some of the best wines produced in Texas.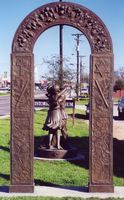 As you stroll from one end of Main Street to the other, Grapevine's Public Art collection is sure to delight!
View half a dozen bronze sculptures— each with a story to tell, each commemorating a piece of Grapevine's rich history.
Each May, Main Street Days celebrates our heritage and highlights outdoor adventures from biking, to scuba diving, to grilling demonstrations, to rock climbing and more.  Enjoy the KidZone, Artisan's Village, street dancing, midway rides, and short sampler runs on the Grapevine Vintage Railroad.  Enjoy non-stop entertainment from classic rock to country bands and delicious festival food, beverages and Texas wine.
Sample award-winning Texas wines at Grapefest, an annual event in September offering four full days of fun!  Visit Grapevine's winery's tasting rooms, or taste wines from many countries at the International wine pavilion. Listen to live music on stages located throughout historic Main Street.  Get "into" the action at the competitive GrapeStomp –you and your partner could win the coveted Purple Foot award!
Dining in Downtown Grapevine
The down home feeling of downtown Grapevine is no more evident anywhere than in our restaurants that welcome you with warmth and style. But don't just take our word for it, ask the many local residents you'll find all around you.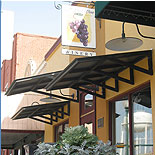 Whether it's breakfast, lunch, dinner or a shopping-spree snack, dining in downtown Grapevine is sure to satisfy. A variety of reasonably priced, family friendly restaurants line Grapevine's historic Main Street. You'll find them most accommodating, whether you prefer a sit-down meal or want to pick up some tasty Italian gelato or French pastry to build up your energy for shopping.
Sports fans, we have especially good news for you. You'll find many places to watch your favorite teams and events in our downtown restaurants.
At day's end, enjoy a refreshing, frosty mug of beer or relax with a glass of fine wine. Our restaurants feature award-winning Texas wines as well as international selections.
Historic & Vibrant
You know you're in for something special the moment you drive down Main Street and see the historic Wallis Hotel with its full-length front porch at the north end of town. When you get to the south end and see the 1896-steam-engine-powered Grapevine Vintage Railroad running open-air cars on the historic Cotton Belt Route between the Historic Downtown and the Fort Worth Stockyards, you realize you've arrived somewhere special.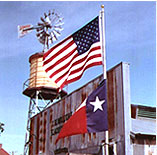 Picturesque as it is, downtown Grapevine isn't some sleepy burg hanging onto visions of past glory; it's a vibrant, bustling center of commerce with modern shops, galleries and boutiques to appeal to the most sophisticated urban tastes.
Come absorb the ambience of our many fine wineries, treat yourself to gourmet coffee and hand-made European-style chocolates. Commission works of art by skilled brass sculptors and glass blowers. Find rare treasures in our antique shops. Or experience the modern contemporary kitchen products from Europe.
Enjoy a relaxing romantic getaway and old-fashioned hospitality at a historic bed & breakfast. Explore Grapevine's colorful history when you visit an 1800's log cabin and the Grapevine Historical museum.
Wineries in Historic Downtown Grapevine
When the high-pressure atmospheric "cap" settles in over the biggest part of Texas each summer, impenetrable to all but the strongest of weather-changing fronts, folks here know we're in for a long, hot spell. Some love it; some don't. Wine makers do.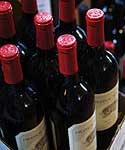 The heat is wonderful for producing the bountiful grape crops that are propelling the burgeoning Texas wine industry to new heights.
Texas winemaking was nearly wiped out during Prohibition days of the 1930s, a setback that lasted until the 1970s, when the industry set out on its present course of continued growth. Because of the striking similarities of the Texas climate to that of the fabled Rhone Valley in southern France, Texas vintners chose the varietals that thrived there. Today, Texas wines are regarded by wine experts a par with the world's best – and we know the best wines are yet to come.
When you visit Historic Downtown Grapevine you can taste for yourself and see what all the excitement is about. We have half a dozen wineries and tasting rooms in the historic area on North Main, South Main, East Worth, College and Franklin streets. Come for tasting events, or just relax with a glass over dinner. You'll find pleasant surroundings and warm hospitality throughout downtown Grapevine.
Plan to take some of our Texas wine home to enjoy later or give to friends. You can even make your own batch, complete with personalized labels!
Hometown & Home
But Historic Downtown Grapevine isn't some made-up tourist attraction; it's a community where people live, work, shop and have fun.
People who are fortunate enough to call Grapevine home keep coming back downtown because of the wide range of everyday services available, from an old-fashioned barber shop that serves up soft drinks from a glass bottle vending machine to a shoe repair shop that still offers while-you-wait service.
Locals come here for the bakeries, sandwich shops, ice cream stores, kitchen stores, printers, party planners, yoga lessons, furniture consignment and auto repair shops, as well as heating and air conditioning services.
Thursdays and Saturdays March through November are special to residents and visitors alike because the Grapevine Market is open those days from 9:30 a.m. to 1:30 p.m. at the town gazebo. The Grapevine Market is an open air, European-style shopping experience that features local produce and treats (try the sweet potato pie), home décor, antiques, handmade jewelry and works by local artists.
Festivals and Fun
Festivals, like good wine, complement a fine meal by bringing out the flavor of a community's culture. Throughout the year, festivals in Historic Downtown Grapevine combine topical themes, live music, great food and drink, and special offers from downtown Grapevine merchants, such as the Chocolate Festival, New Vintage Wine & Gallery Trail, Main Street Days, Summer Nights, GrapeFest, Butterfly Flutterby, and the ultimate festival on the calendar as we celebrate Grapevine as Texas' Christmas Capital.
Come to Visit, Stay a Lifetime
Historic Downtown Grapevine offers shopping, dining, entertainment and activities year-round that appeal to everyone. If you are planning a business trip to the Gaylord Texan Resort or other nearby location, Grapevine should be at the top of your list of things to do. But don't say we didn't warn you – you probably won't want to leave. But fear not, most of the stores have websites and can ship your purchases back home, or allow you to shop again from the comfort of your own desk.
Nearby accommodations are plentiful, with room rates for all budgets, and we're just minutes from the Dallas-Fort Worth International Airport.