"Who shot J.R.?" was a question heard worldwide, especially at the Southfork Ranch twenty miles north of Dallas in Parker, Texas. The question was on the minds of millions after a cliffhanger season finale of "Dallas," the nighttime television soap opera, showed J.R. Ewing injured from a gunshot wound and possibly near death. Following this episode, viewers tried to figure out who shot the scheming, unscrupulous and filthy rich J.R. Ewing.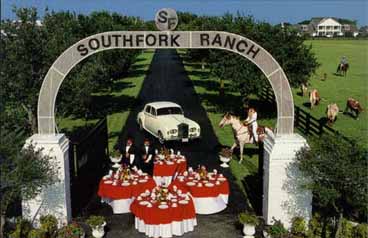 For several months "the question" found its way into breakfast, lunch, and dinner conversations and helped propel an already successful television show into a blockbuster series that lasted 13 years. Original broadcasts ran from 1978 to 1991, and the series still airs around the globe in syndication. The show has been seen in 96 countries in 43 languages and dialects.
There is something enchanting about a journey to Southfork Ranch in Plano, Texas. Television broadcasts and movies alike have immortalized this iconic symbol of American culture—but there's nothing quite like experiencing it in person! Experience television history at the filming location of the TV series "Dallas". Tour the Ewing Mansion, re-live memories in the "Dallas Legends" Exhibit, eat at Miss Ellie's Deli, and shop retail stores.
A Tour Through History
When you step onto the grounds of Southfork Ranch, you are instantly transported back to a different era. The ranch house exudes classic elegance with its stately columns and sprawling front lawn. Inside, visitors can explore the living quarters of the Ewing family, immersing themselves in nostalgia. Spend some time perusing the original artifacts from the popular show, such as costume pieces, furniture, and memorabilia. Afterward, take a self-guided tour around the surrounding buildings and barns, each as picturesque as ever.
Lorimar Productions selected Southfork Ranch as the home of the oil-rich "Ewing" family in 1978. The North Texas ranch was built in 1970 as a private residence and a place for breeding and training quarter horses. The ranch appealed to Lorimar Productions because the sprawling acreage would be worthy of a filthy rich Texan family. Equally important, the mansion showed well on film from every angle. As a result of being selected, Southfork Ranch was brought into the homes of millions of viewers around the world for the show's 356 episodes and has become the most famous ranch in the world.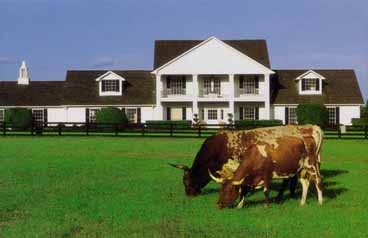 The show's exterior scenes were typically filmed on Southfork from May through October each year. Like most shows, the interior scenes were filmed in sound studios in California. The ranch's original owners continued to live there for a while and attempted to accommodate the increasing demand for tours. Finally, the constant activity made it difficult for the owners to live at the ranch, and Southfork became a tourist and special event location in 1985.
Discovering Nature
Although well-known for its history, Southfork Ranch offers an impressive array of nature-based activities. Visitors can enjoy various outdoor activities such as bird watching, fishing, hiking, biking on dirt trails, horseback riding, and more. There is even a disc golf course! If that isn't enough, stroll through the nature trails and enjoy the vibrant landscape filled with wildflowers and native plants.
Southfork Ranch Facilities
No trip to Texas is complete without a visit to Southfork Ranch. From its incredible history to its majestic natural beauty, this one-of-a-kind destination is certain to leave a lasting impression whether you're looking to bask in nostalgia or connect with nature—or both!—you'll find everything you need at Southfork Ranch.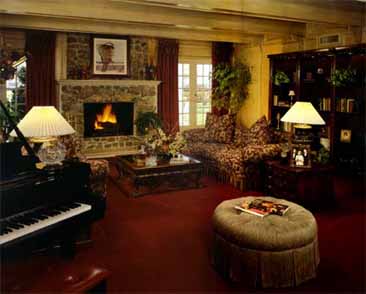 Today Southfork Ranch is a popular tourist attraction and a meeting facility for groups of 10 to 10,000. Visitors can tour the famed Ewing Mansion and re-live exciting moments from the series in the Dallas Legends exhibit. Some items on display include the gun that shot J.R., Lucy's wedding dress, and Jock's Lincoln Continental. Visitors can also take a guided tram tour of the ranch grounds, eat at Miss Ellie's Deli, and shop in two themed retail stores. The meeting facilities at Southfork include 63,000 square feet of indoor event and meeting space, nine ballrooms, and acres of sprawling Texas ranchland. The Southfork Event and Conference Center was named "Facility of the Year" in 1999 by the Dallas / Fort Worth Chapter of Meeting Professionals International.
Southfork Ranch Location
Southfork Ranch is twenty miles north of Dallas and open daily to the public year-round. To get to the ranch from Dallas, take I-75 North to Parker Road (Exit #30). Travel east about 5 miles and turn right onto Hogge Road (FM 2551). For additional information call (972)442-7800.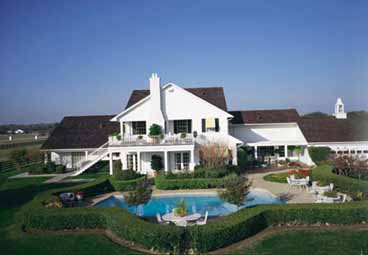 Address
3700 Hogge Road
Plano TX, 75002
Phone
972-442-7800
Hours
9:00 a.m. – 5:00 p.m. with last tour at 4:30 p.m.